Spike's Jazz Club - T-Shirt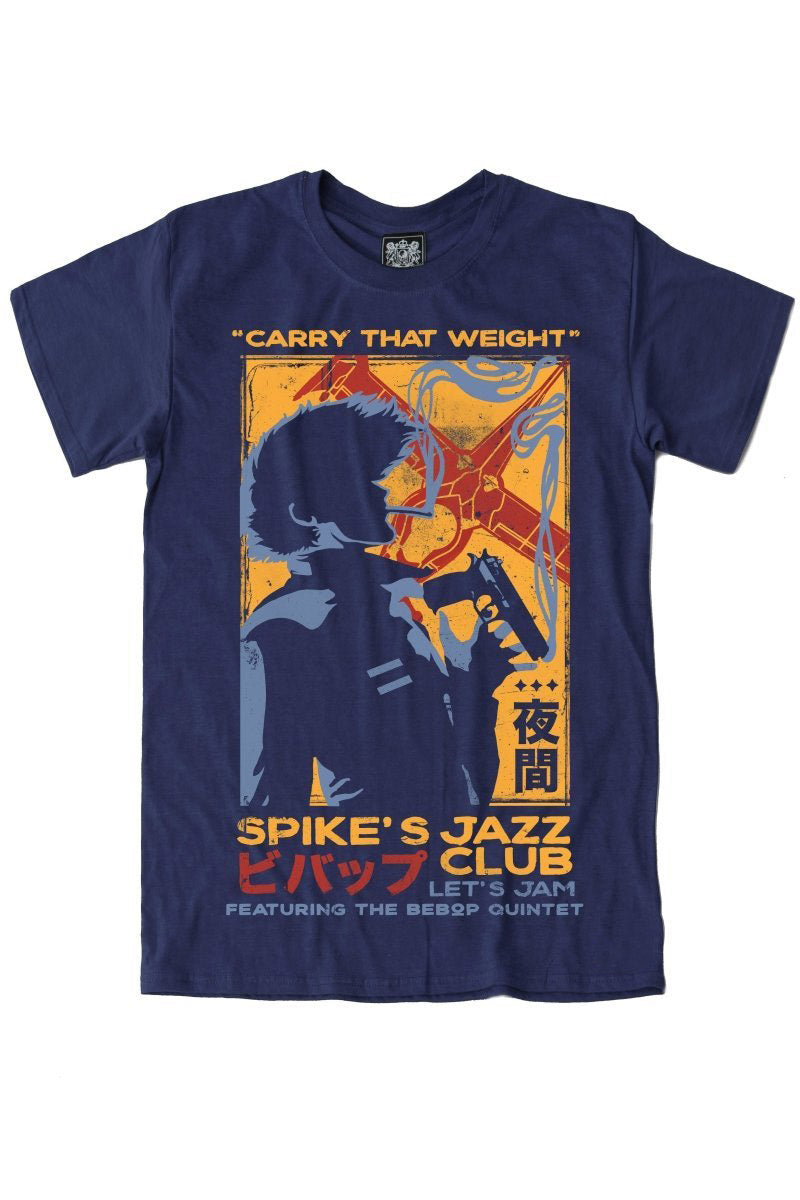 $26.00
International Customers benefit from 3-5 Day Flat-Rate International Shipping
Spike's Jazz Club - T - Shirt
You're Gonna Carry that Weight - at Spike's Jazz Club! Gametee's signature dark, wearable art is a staple addition to any discerning gamer's wardrobe. We proudly craft the best geek t-shirts in the world, individually silk screening each garment in England. Created using only the finest exclusive artwork, each t-shirt is printed using long-lasting water based inks for maximum durability. Comes with a free collectible Gametee art card.
100% Plastic Free Printing
Gametee exclusively uses solvent-free water based organic inks when printing, and no plastic inks or plastic film positives are used in the creation of our silk screens. This not only results in a higher quality and environmentally sound product, but also one that prevents damaging PVC and solvents from entering our environment. This method of printing gives a soft-feel t-shirt that has a much longer lifespan than a digital or plastic print. 
Each T-Shirt is individually silk-screened in our renewable-energy powered printing studio.
Key Details
- Premium Anime T-Shirt
- Cowboy Blue 

- Ultra comfortable unisex fit 

- Lightweight with water based inks for a soft hand feel.
- Featuring the exclusive artwork of AJ Hateley
Our Plastic Free Printing Ensures this Garment is Fully Recyclable.
Every year, tons of plastic waste enters our environment on the front of t-shirts. Our permanent, water-based organic inks dye the fibre, rather than sitting on top of the fabric. This means that when you eventually come to recycle your t-shirt at the end of its lifespan, every fibre can be respun into new yarns and fabrics or be used to create durable new papers. Recycling one tonne of cotton can save 765 cubic metres (202,000 US gal) of water.