Rum-Runner - T - Shirt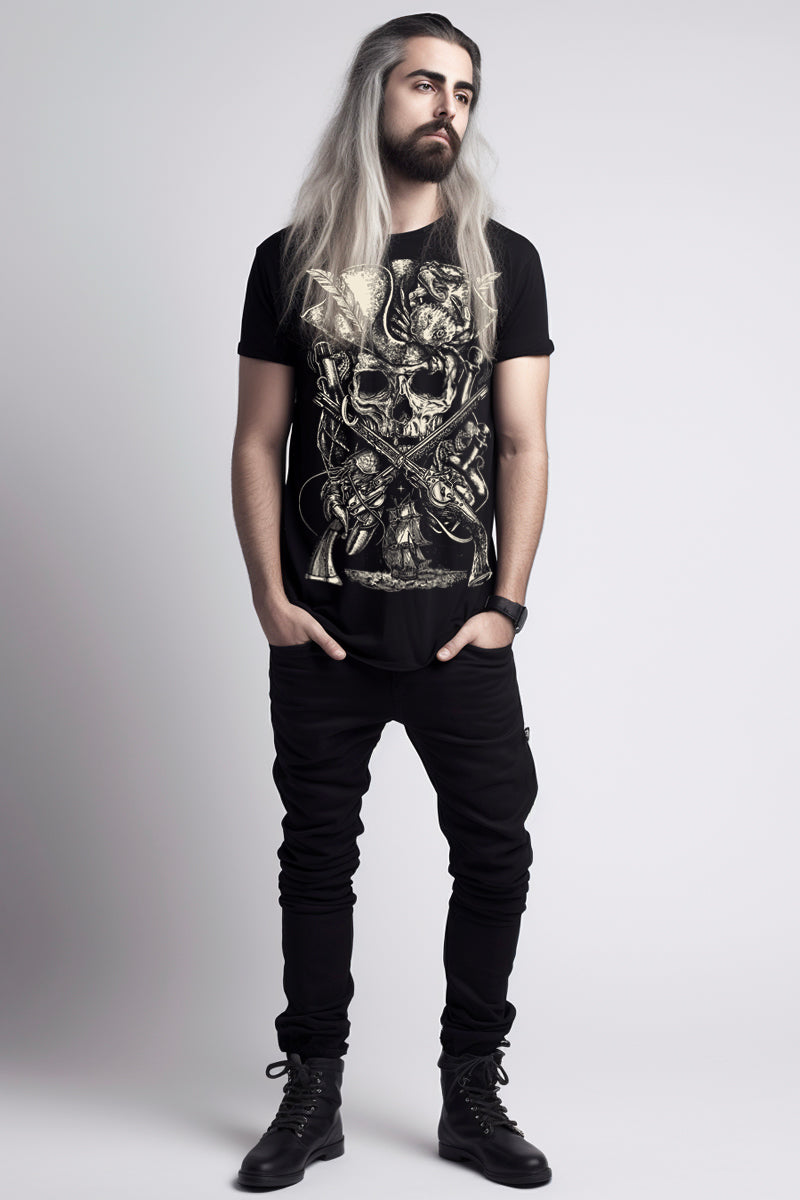 $26.00
International Customers benefit from 3-5 Day Flat-Rate International Shipping
Rum-Runner - T - Shirt
On desolate shores, under moonlight alone, little ships black-clad and with ashen sails are beached gently, between the shelter of rocky promontories...
Audacious free-traders! Smugglers, rolling barrels of rum, pepper and brandy - contraband - onto shingle beaches. Soon, those boatloads of untaxed goods will be
snatched up and run into the hinterlands, secreted in windmills, barley-lofts, cellars... Caves.

And away goes the little schooner once again, with her crew of smugglers-bold laden with dollars and ducats, guineas and pistoles, the coinage of every country with a seaboard. Darkness marries ship to sea until they are one.
Rum-runners they are, and sworn to remain such!
A Gametee exclusive, featuring the beautiful, detailed artwork of AJ Hateley.
100% Plastic Free Printing
Gametee exclusively uses solvent-free water based organic inks when printing, and no plastic inks or plastic film positives are used in the creation of our silk screens. This not only results in a higher quality and environmentally sound product, but also one that prevents damaging PVC and solvents from entering our environment. This method of printing gives a soft-feel t-shirt that has a much longer lifespan than a digital print-to-order or plastic print. 
Each T-Shirt is individually silk-screened in our renewable-energy powered printing studio.
Key Details
- Premium T-Shirt
- Ultra comfortable unisex fit 

- Lightweight with water based inks for a soft hand feel.
Our Plastic Free Printing Ensures this Garment is Fully Recyclable.
Every year, tons of plastic waste enters our environment on the front of t-shirts. Our permanent, water-based organic inks dye the fibre, rather than sitting on top of the fabric. This means that when you eventually come to recycle your t-shirt at the end of its lifespan, every fibre can be respun into new yarns and fabrics or be used to create durable new papers. Recycling one tonne of cotton can save 765 cubic metres (202,000 US gal) of water.