Way of the Samurai - Premium Metal Dice Set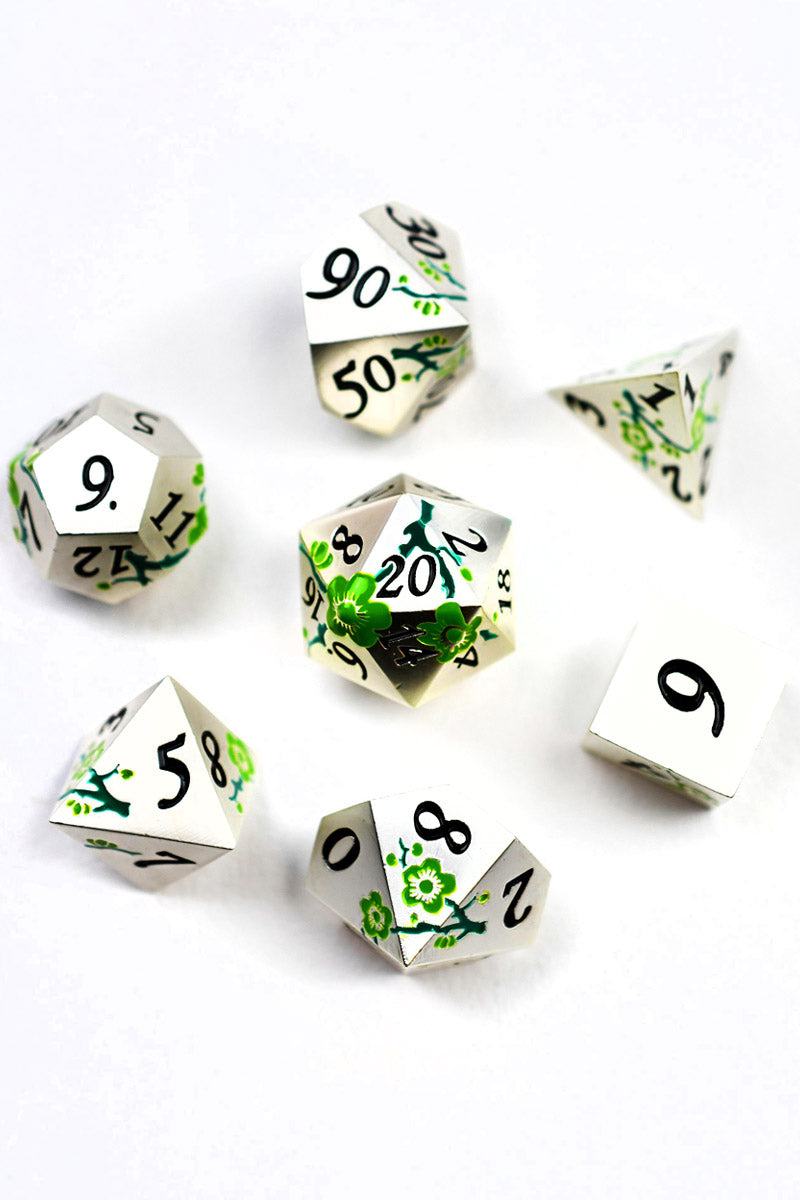 $39.00
International Customers benefit from 3-5 Day Flat-Rate International Shipping


Way of the Samurai - Premium Metal Dice Set
This is a set of metal dice that will last you a lifetime. They are solid and feel great in your hand. The set includes a d4, d6, d8, d10, d100, d12, and d20. They are very heavy, and roll well.
Reasons to Love this Set
A beautiful dice set with shining, pearl-white metal, reminiscent of Japan and the way of the Bushido. The life of the Samurai is frequently symbolised by the blossom - short-lived, beautiful, and moved by a divine wind. Heavyweight and sharp, this intricately hand-enamelled set is an ideal addition to any warrior's equipment.

As this set is both sharp and very heavy, we highly recommend investing in a case for storage and rolling them on a mat or dice tray.
Key Details
- Seven polyhedral dice
- Heavy, premium quality metal
- Recommended for use in dice trays