Botanical - Smoke-Silk Acrylic Dice Set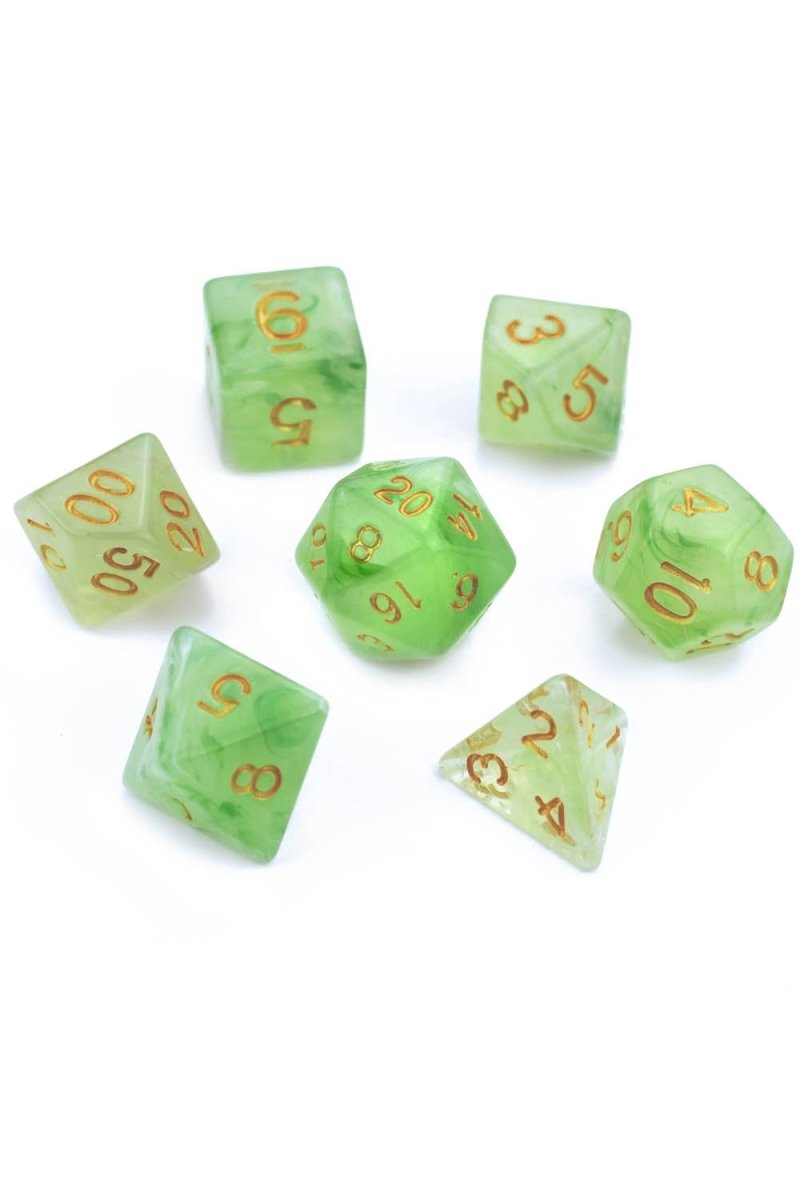 $11.00
International Customers benefit from 3-5 Day Flat-Rate International Shipping
OFFER AVAILABLE!
3 for 2 across all ACRYLIC Dice Sets*. Buy any two sets of Acrylic Dice and receive your third, lowest price set for FREE.
*Offer redeems automatically in Cart. Cannot be combined with other discounts. Offer can be used multiple times in the same transaction. For example, buy 6 for the price of 4, 9 for the price of 6, etc. You must add a minimum of three dice sets to cart - discount will apply automatically to the lowest price set. 

Botanical - Smoke Silk Acrylic Dice Set
Set of seven polyhedral Acrylic dice with a smooth, silk-like satin feel. Each die has a unique swirl of green colour within.

Reasons to Love this Set
With varied appearance in every set, and a rich possibility of differing shades, the set has a pleasing hand-feel. These acrylic dice brim with the colours of verdant life; green shoots, sun-lit dappled canopies, and fresh handfuls of herbs.

Botanical Greens

Traditionally green is associated with wildness and nature, and is said to evoke feelings of renewal and growth.

Key Details
- Unique appearance between sets - no two are alike.
- Green Dice Set
- Shades vary from sage to minty green
- Smooth, silk hand-feel.
- Acrylic Dice Set containing seven polyhedral dice.