Witchcraft: A Handbook of Spells and Potions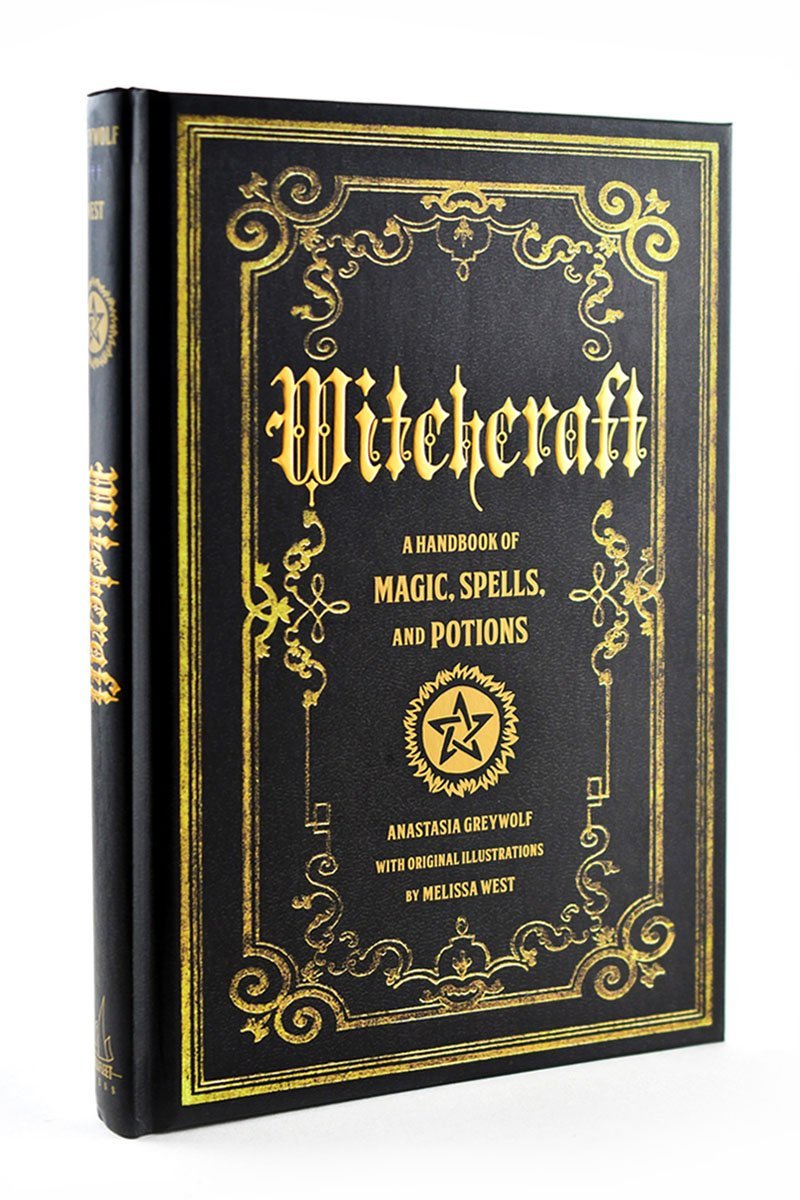 $15.00
International Customers benefit from 3-5 Day Flat-Rate International Shipping
Witchcraft: A Handbook of Spells and Potions (Hardcover)

by Anastasia Greywolf (Illustrations by Melissa West)
Omens, Spells and Potions.
Featuring a host of information about witchcraft throughout history, this book features traditional examples of magic, spells, potions from a variety of cultures and time periods. Contains bizarre, macabre and mysterious incantations, mixed with superstitions from around the world in a compendium that will interest those engaged by the traditional occult.

Beautiful lino-cut illustrations accompany each section of the book.

We love the Inspirational Material within
Good for research and inspiration from historical sources rather than the actual utility of spells within (do not be surprised to see the medieval interweaving of Christian and Catholic faith with much of the folklore/low-magic practice, or see animal-based "eye of newt" type ingredients listed) An excellent sourcebook for creative writing and to stimulate thinking, and for those looking to create spells and potions for their fiction, a plethora of ideas is offered.