Wasteland Medical - Art Print Pack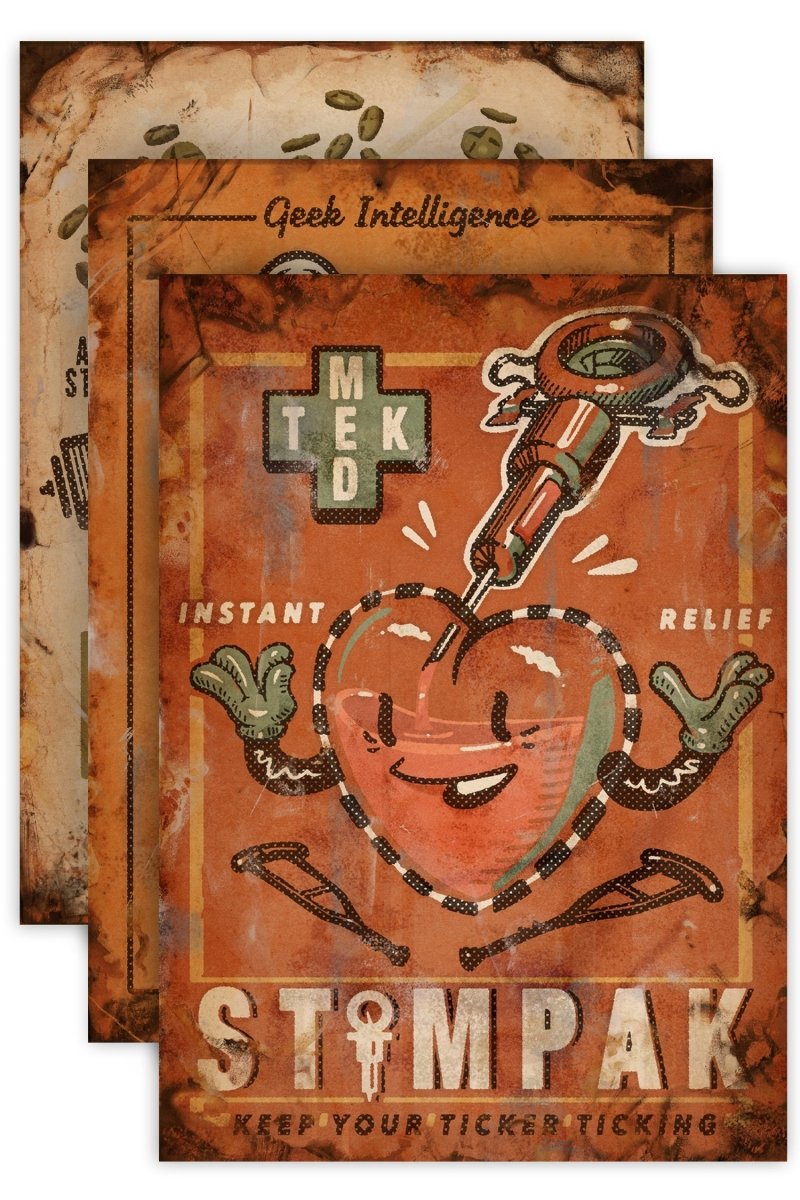 Sold Out
International Customers benefit from 3-5 Day Flat-Rate International Shipping
Wasteland Medical - Art Print Pack
Grab all three Wasteland Medical Jacob Briggs Art Prints - Stimpak, Buffout, and Mentats - for the special price of 29.99.
Ships rolled with an individual certificate of authenticity and the Gametee official seal of approval.
Key Details
- ISO A3 297mm × 420mm
- High GSM Archival Quality heavyweight cardstock with a matte finish.
- Ships rolled with certificate of authenticity
- Frames not included
- Videogame Artwork
- Comes with free Art Card
- By Jacob Briggs