The Ultimate RPG Gameplay Guide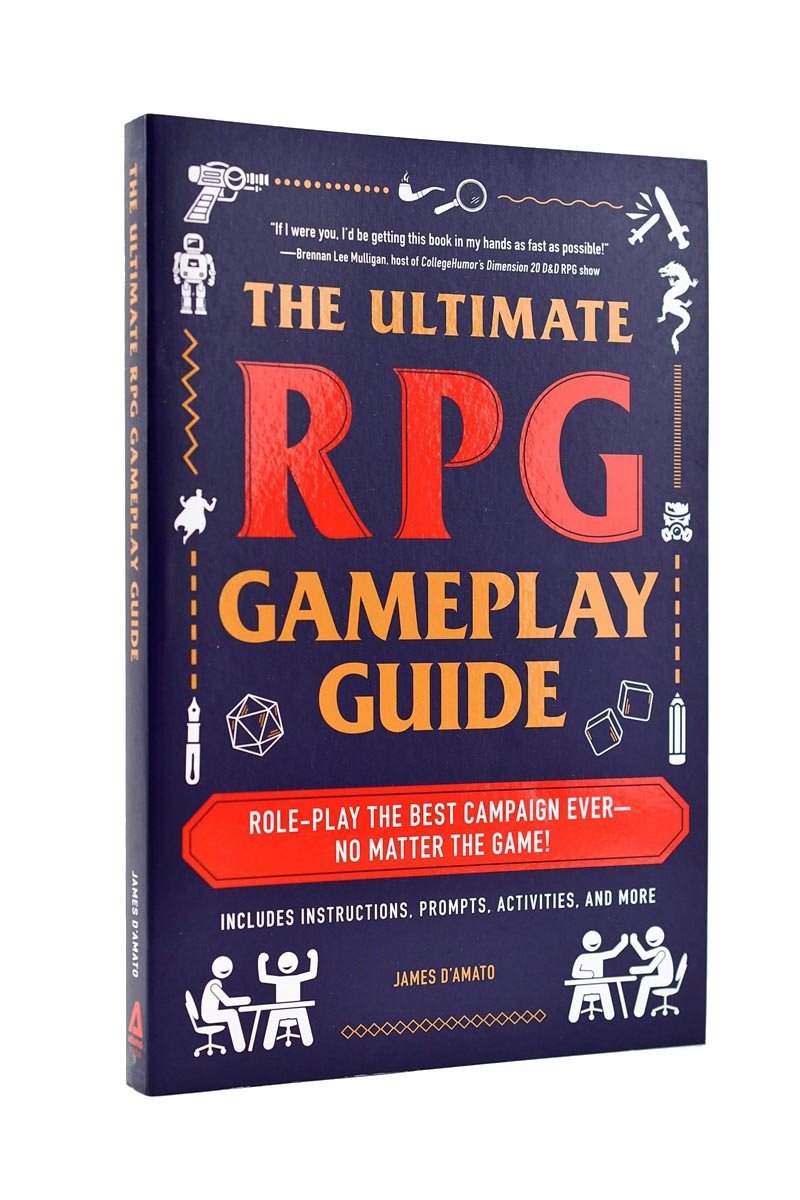 $13.00
International Customers benefit from 3-5 Day Flat-Rate International Shipping
Ultimate RPG Gameplay Guide - Roleplay the best Campaign Ever - No matter the game!

By James D'Amato

Get more from your Game!
Whether you're new to the Roleplaying worlds, getting back into RPGs or want to get more out of your current campaign The Ultimate RPG Gameplay Guide is the most fun and creative way to make your story one worth telling.
In RPGs, no two stories are the same. From exploring dungeons in search of treasure or piloting a starship into the farthest reaches of the galaxy, the only limitations  are the imaginations of you and your fellow players. So how can you challenge your imagination, and make your campaign the best?

Inside You'll Find:

- Advice allowing you to make the most of your campaign

- Exercises help you determine everything from a character's voice, to establishing an exciting pace, to setting a compelling theme.
- Explorations discover how to tell and interact with stories that draw you in. Look at how to make your game world richer and deeper through imagery and themes.
- Inventive Strategies thought provoking exercises that improve gameplay for everyone at the table.

There are countless worlds to explore - Make them your own with The Ultimate RPG Gameplay Guide!