Tina Fling - 54mm Scale Physical OR Digital Miniature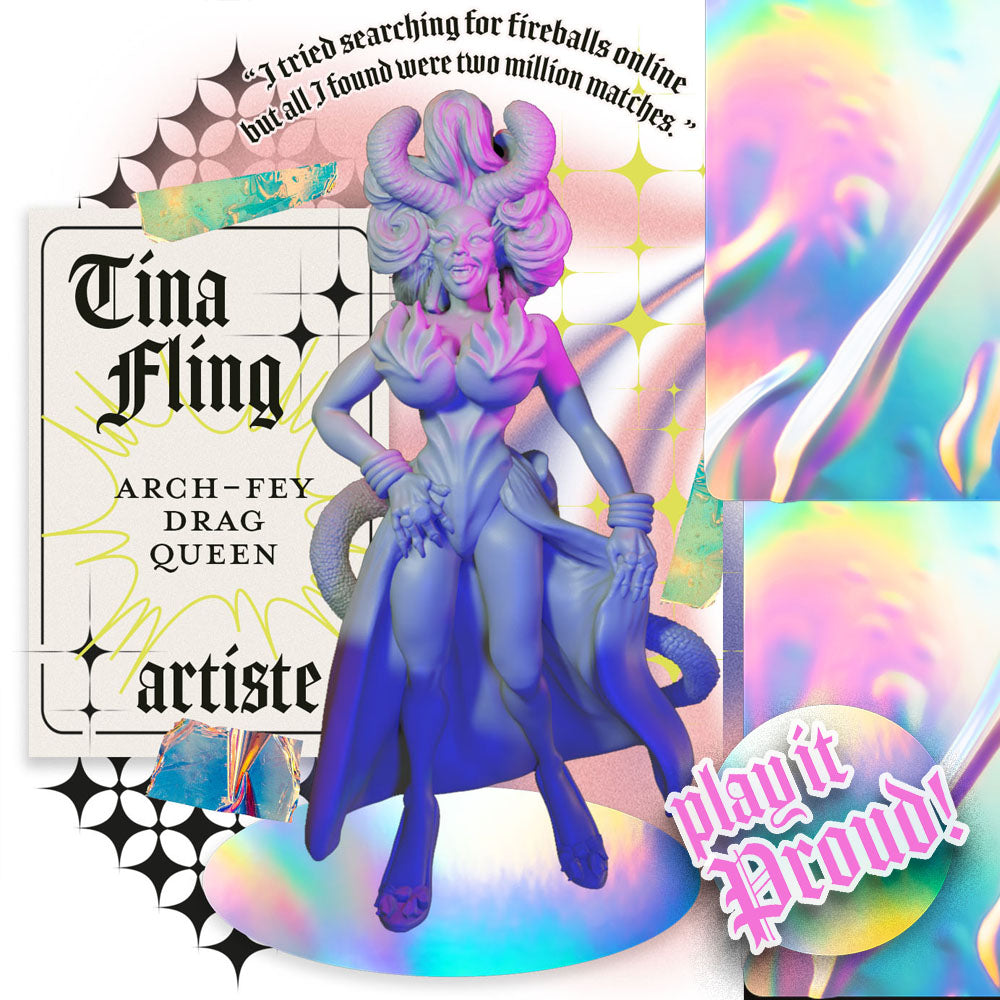 $2.00
International Customers benefit from 3-5 Day Flat-Rate International Shipping
Includes: Tina Fling 54mm Standard STL
Tina Fling 54mm Presupported STL
Tina Fling 54mm LYS
I tried searching for fireballs online, but all I found was two million matches!
Part of our runaway success Kickstarter campaign  "Play it Proud!" presenting delightfully diverse miniatures designed by talented LGBT artists.

Professionally pre-supported by the experts at TableFlip foundry.
OPTION 1
PHYSICAL 3D RESIN PRINT 
 If you select the PHYSICAL 3D Print option, you will receive a 3D printed physical copy of this miniature at a 54mm scaled size. In grey non-flexible resin. Delivered in a clam shell blister pack for your gaming pleasure.
OPTION 2
DIGITAL PRINTABLE - Not a Physical Item. Instant Delivery.
Pack Contents

- Pre-supported .STL file of Snow Queen and Snowball

- Unsupported .STL file of Snow Queen and Snowball

Instant Delivery
- You will receive one File containing Supported and Unsupported .STL file's suitable for printing on 3D Printers. 
- All Digital Printables in your order will be delivered instantly. Physical goods in your order will be processed separately and be subject to normal delivery times.

How to Use Our 3D Printable 32mm Miniature

Recommended for resin printers.
Please ensure you are aware that this item is a digital file. You will receive no physical product. You will receive an immediate delivery to your email address.
Follow the instructions according to the manufacturer of your 3D Printer.
Due to the nature of the file sales are final and therefore no refunds/cancellations/returns can be offered.
By buying this item you confirm that you understand that this is not a physical product.
This Printable STL is for Personal use only and may not be resold or redistributed in any way.
Commercial reuse is strictly prohibited.
© Gametee