Tiamat Taster - Premium Liquid Core Multicoloured Moving Eye Dice Set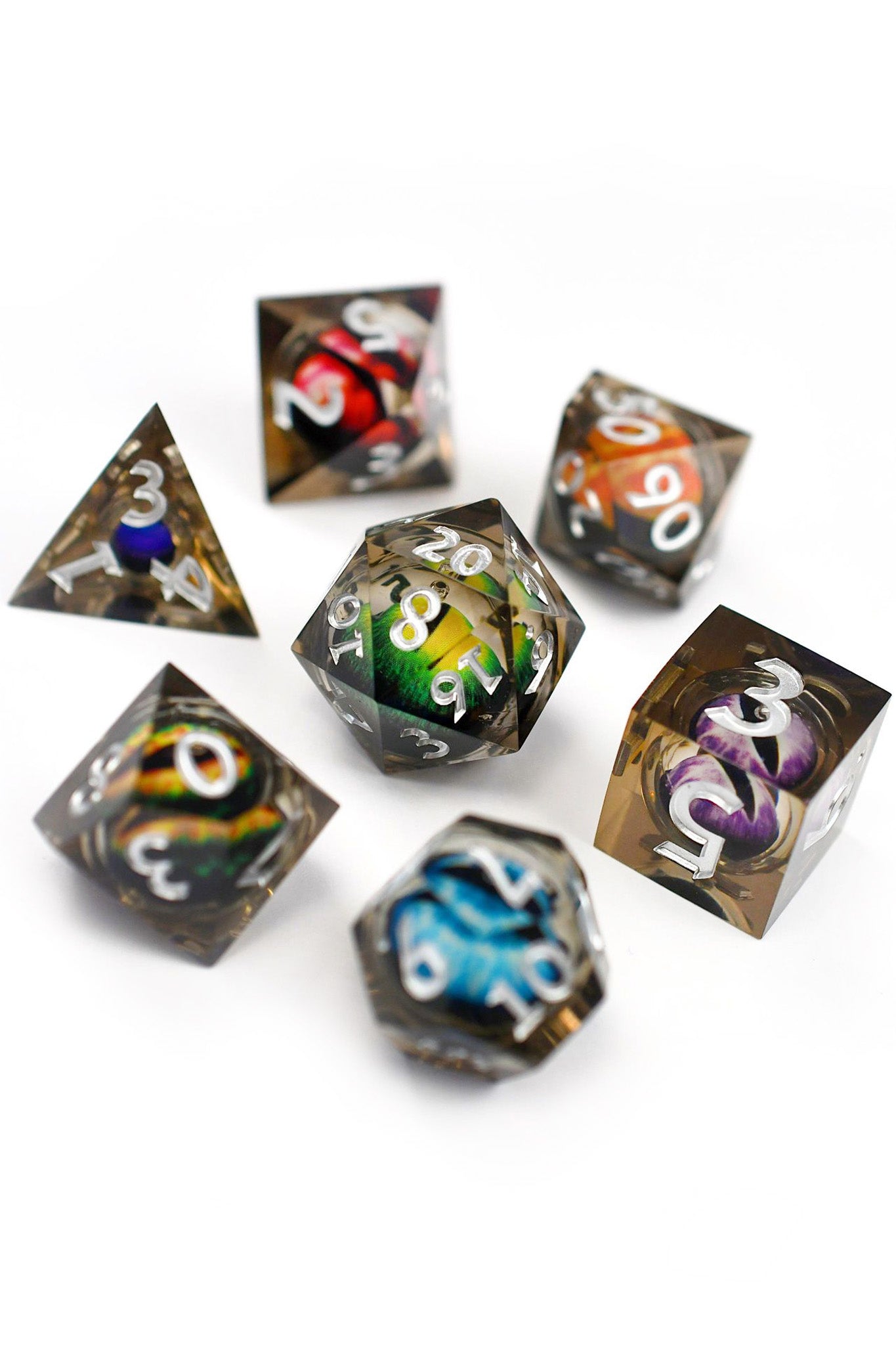 $46.00
International Customers benefit from 3-5 Day Flat-Rate International Shipping


Tiamat Taster  - Premium Liquid Core Multicoloured Moving Eye Dice Set
Sharp-Edge Liquid Core dice set - the ultimate in dice sets.
The set includes a d4, d6, d8, d10, d100, d12, and d20. 
Reasons to Love this Set
For the first time - enjoy a selection of chromatic colours in your dice set! An ideal taster set to add a variety of moving eye dice into your collection.

What is a liquid core die? Simply put, probably the most captivating dice you'll ever own! These dice feature a moving eye within, which rolls upward to face you during every roll! 
Note: Every dice has a tiny air bubble in the liquid - this is completely normal and a simple result of crafting and is designed to assist in the mixing of microglitter and fluid. This tiny bubble does not effect balance and enhances beauty and movement in the liquid core.
Key Details
- Seven polyhedral dice
- Liquid core sharp-edge dice set 
- Recommended for use in dice trays