Talisman of the Rogue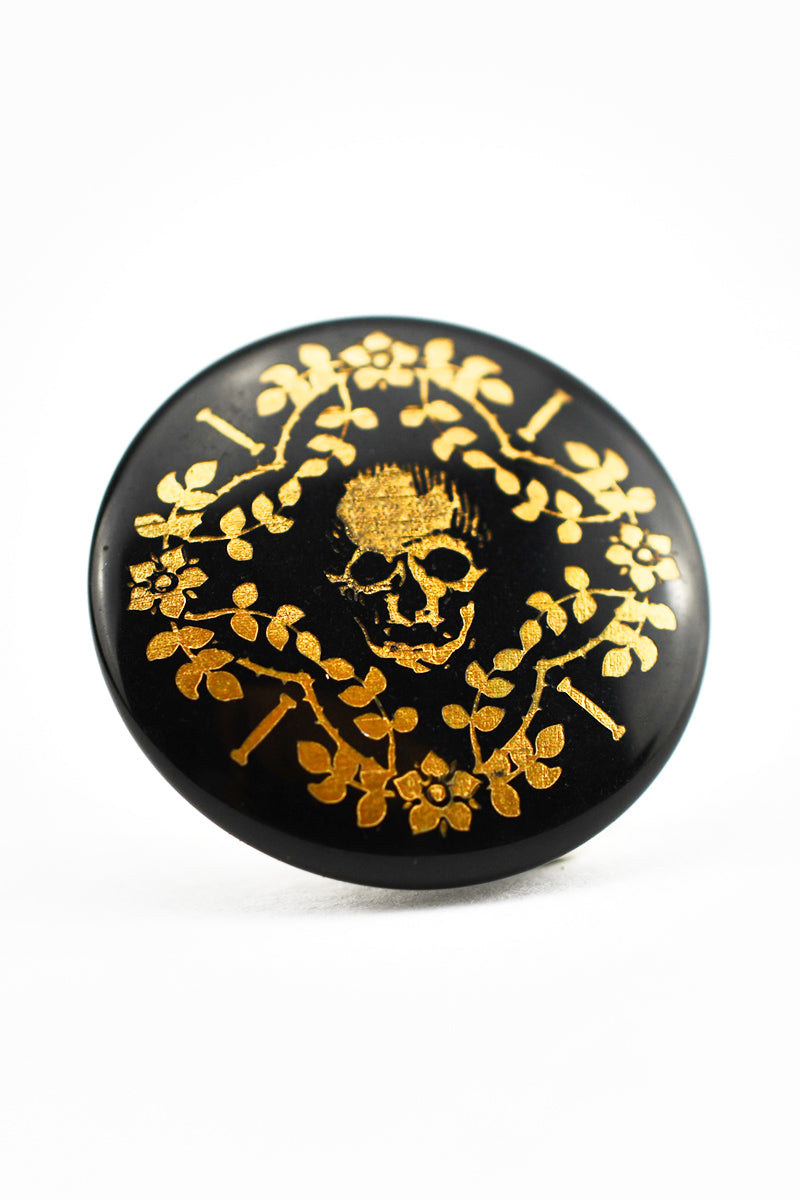 $17.00
International Customers benefit from 3-5 Day Flat-Rate International Shipping
OFFER AVAILABLE!
Purchase Three or More Crystal Talismans and Receive a FREE Velvet Talisman Pouch (Worth £6.99)
You must add a minimum of three Talismans to your cart. Offer can be combined with other automatic discounts. No need to add the Velvet Bag to your Cart. You will receive it automatically during shipping.
Talisman of the Rogue
Crafted from darkest Obsidian - said to reveal what is hidden.
The Skull, Dagger and the Rose. Traditionally, the motif of the ne'er-do-well, the symbol of the rose and dagger is employed by those willing to slash down and slay even the sweetest briar in the pursuit of roguish ends. 
Crafted from darkest Obsidian - volcanic felsic lava which has cooled rapidly to form the mineral.
Obsidian was used by the ancients to make deadly arrowheads and swords.  It is a gemstone said to bring truth to one's life. Forged in the fires of the earth, obsidian is a gemstone for those that know that without  darkness, there can be no light. It is also known as

 

Dragon Glass

 

in HBO's

 

Game of Thrones.

 
Obsidian is said by some to aid in revealing one's hidden qualities.
Ships with free Crystal brochure leaflet explaining the qualities of your Talisman.
The Crystal Talismans
The Crystal Talismans are jewellery-quality semi-precious gemstones designed to embody the qualities and characteristics of your chosen class. Carry them with you on every adventure!
Functional D2 dice engraved, not printed, on both sides.
Flip or spin them in-game to promote fast decision making and give a sense of urgency to action. 
Need an inspiration token?

 

 Use your Talisman.

 
They are appropriately sized to work as player characters on a standard inch-grid battlemat.
Compatible with the Talisman Keyring Holder
Compatible with the Captain's Coin Album
30mm Diameter
You can enjoy the Crystal Talismans in-game with our suggested rule sets, using them as playable items in your favourite TTRPG.