Stormfront - Harlequin Acrylic Dice Set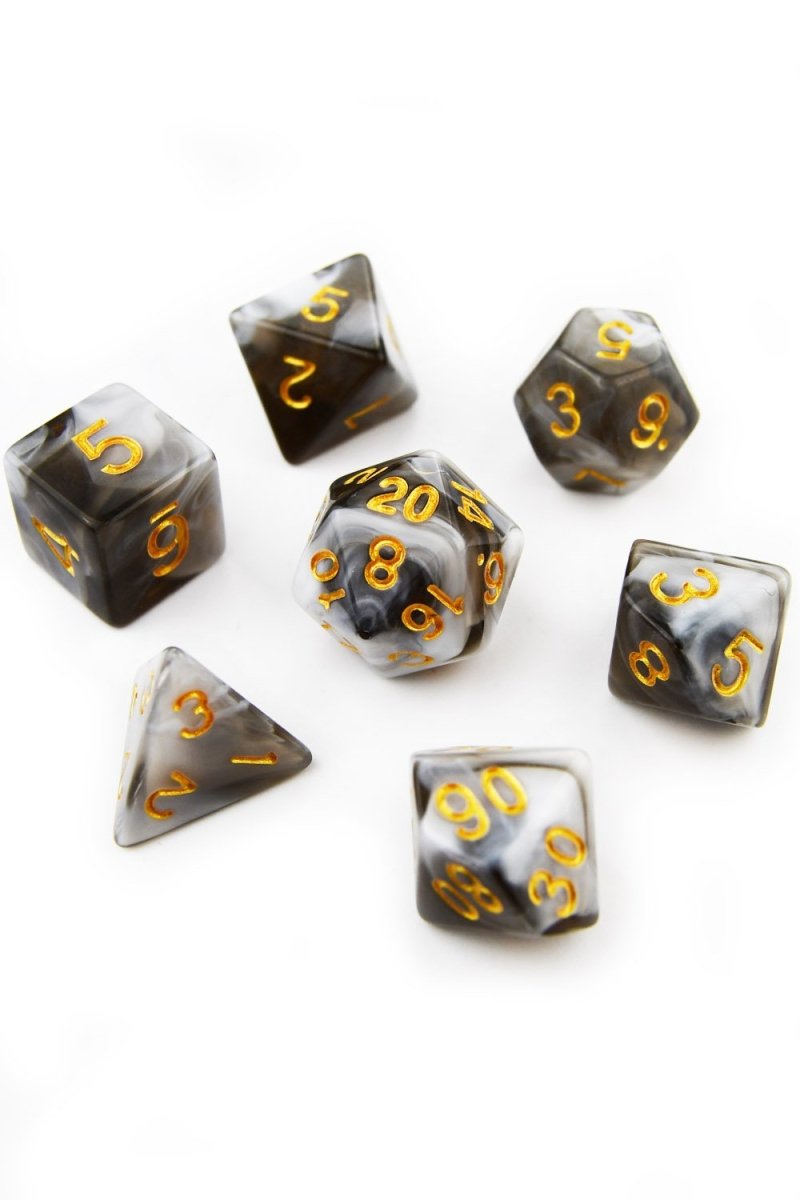 $12.00
International Customers benefit from 3-5 Day Flat-Rate International Shipping
OFFER AVAILABLE!
3 for 2 across all ACRYLIC Dice Sets*. Buy any two sets of Acrylic Dice and receive your third, lowest price set for FREE.
*Offer redeems automatically in Cart. Cannot be combined with other discounts. Offer can be used multiple times in the same transaction. For example, buy 6 for the price of 4, 9 for the price of 6, etc. You must add a minimum of three dice sets to cart - discount will apply automatically to the lowest price set. 

Stormfront - Harlequin Acrylic Dice Set
Set of seven polyhedral Acrylic dice with a smooth, silk-like satin feel. Each die has harlequin colours - unique, beautiful varigations that closely resemble resin-work.

Reasons to Love this Set
Possessing some of the most intense colours and varigations possible in acrylic, Harlequin dice are captivating in their appearance. Be mesmerised by the interplay of translucencies and solid colour. Roll with the thunder itself and channel the fury of the tempest with the Stormfront set.

Key Details
- Unique appearance between sets - no two are alike.
- Stormy Grey Harlequin Dice Set
- Smooth, silk hand-feel.
- Acrylic Dice Set containing seven polyhedral dice.