Shipwreck 24k Gold Flake - Acrylic Dice Set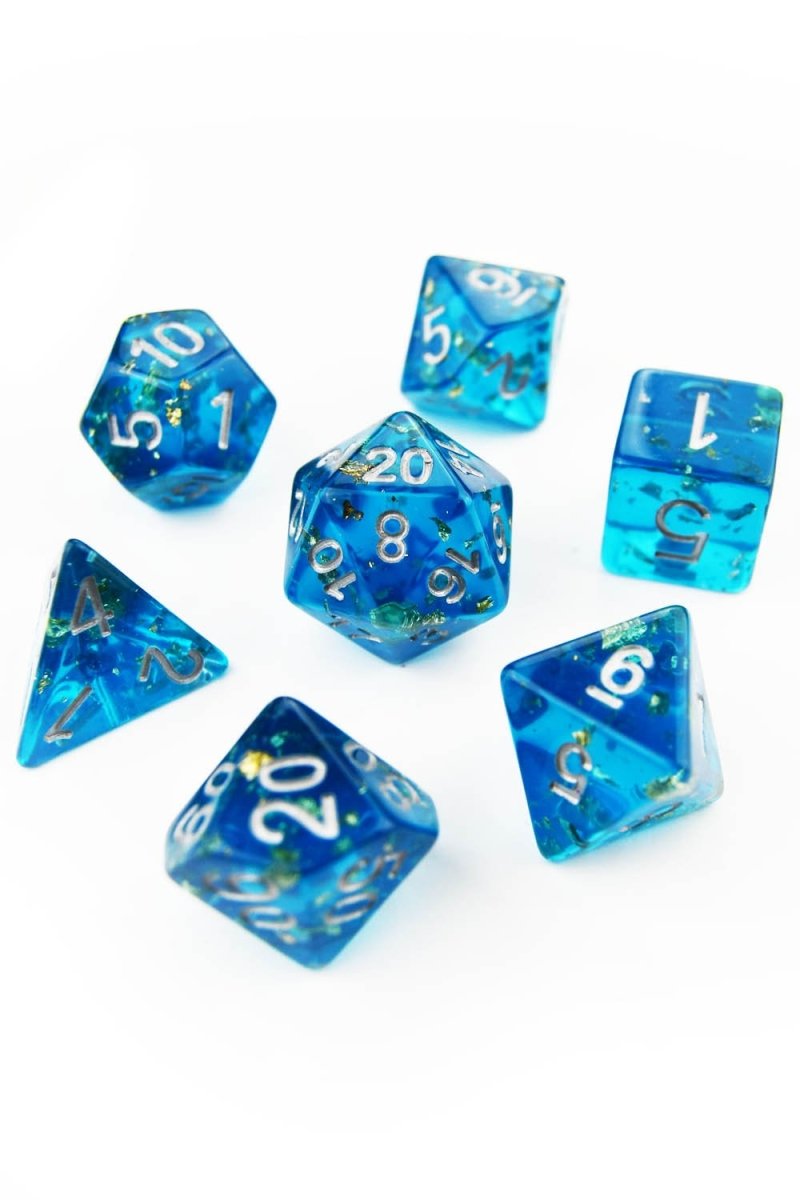 $12.00
International Customers benefit from 3-5 Day Flat-Rate International Shipping
OFFER AVAILABLE!
3 for 2 across all ACRYLIC Dice Sets*. Buy any two sets of Acrylic Dice and receive your third, lowest price set for FREE.

*Offer redeems automatically in Cart. Cannot be combined with other discounts. Offer can be used multiple times in the same transaction. For example, buy 6 for the price of 4, 9 for the price of 6, etc. You must add a minimum of three dice sets to cart - discount will apply automatically to the lowest price set. 
Shipwreck 24k Gold Flake Dice Set
Set of seven polyhedral Acrylic dice with a smooth, silk-like satin feel. Each die features genuine 24k Gold Flakes set in a deep aqua-blue shimmering acrylic.

Reasons to Love this Set
"Gold conjures up a mist about a man, more destructive of all his old senses and lulling to his feelings than the fumes of charcoal."
― Charles Dickens
Join the bewitching pursuit of gold and add glamour to your table. Try rolling these dice rapidly to behold the reflections and scintillations of genuine gold. The  aquatic blue resin makes the deeper gold flakes appear almost silvery - and the effect is entrancing.

Key Details

- Unique appearance between sets - no two are alike.
- 24k Gold Flake Set
- Smooth, silk hand-feel.
- Acrylic Dice Set containing seven polyhedral dice.