Order of Illusion - Umber Wand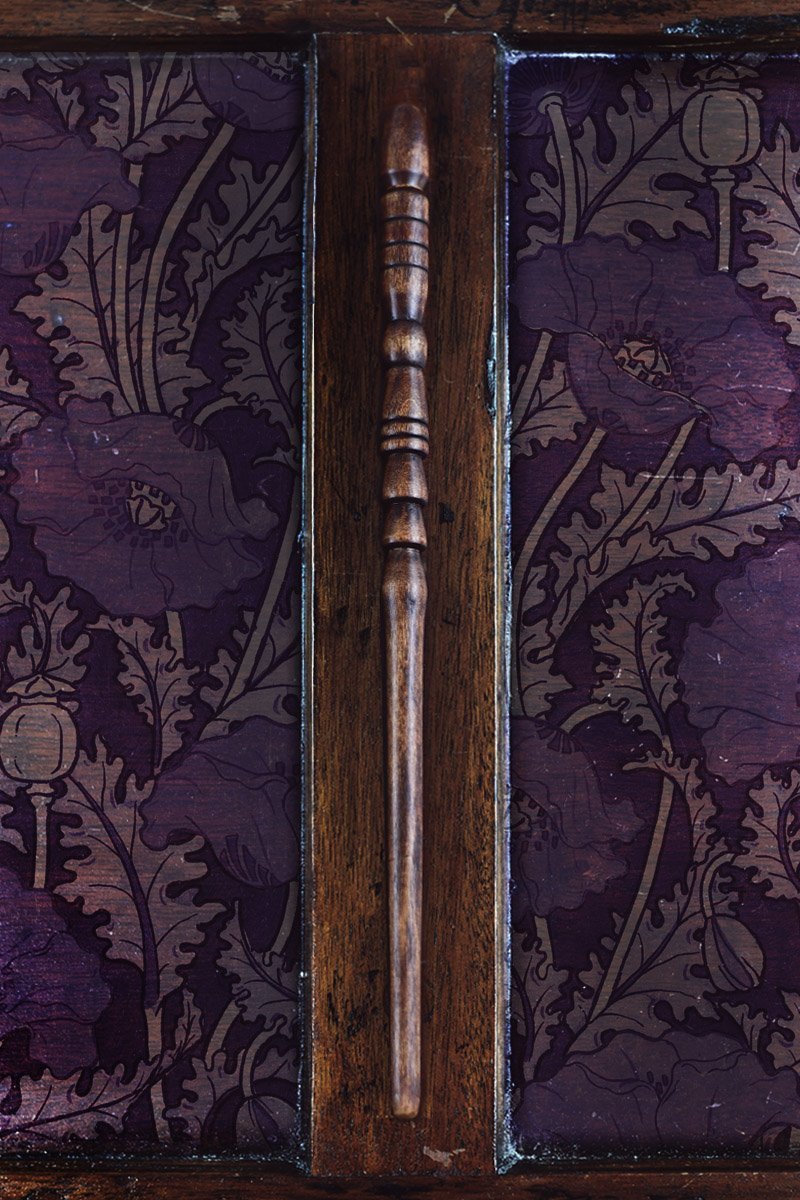 $24.00
International Customers benefit from 3-5 Day Flat-Rate International Shipping
The Order of Illusion

Five fingers, one hand.  The colleges of wizardry were once unified in purpose and singular in ideology.  But now the arts are disparate, and their practitioners scattered.  Until their prophesied rejoining, the magically gifted must align themselves to an order, and be bound to uphold its principles. Enter the halls of Wilbott's Wands, foremost artisans of magical instruments. Within, the worthy shall find themselves reunited with the wand for which they were destined. 

History
The Order of Illusion was founded by Chief Sorcerer Gero Shadelight a mere seven-hundred years before the Great Schism. The most recent wizarding school, Illusion is perhaps the most insidious.  It plays with the senses, minds and hearts of the enthralled.  Despite being less audacious than the other schools, it is considered the most practical.  During the Great Schism, Sorcerer Falsted Nimblewrist managed to charm each of his pursuers into letting him go, which gave him the opportunity to hex them cruelly as they turned away - all to the scent and colour of a thousand spectral roses.

Align to Illusion
Illusionists learn to manipulate other mortals long before they've cast the first spell.  They are charming, charismatic and the life of any party.  They've a reputation for being aloof and carefree.  Their lifestyle, however, leads to difficulty trusting or even loving others, and their foolhardiness often gets them into trouble. 

Umber Wands

Upon purchase, you will be united with one chestnut-coloured umber Wand such as those that are pictured. Though you will know its colour and nature, the exact details will otherwise be obscure to you until it is delivered. Your Wand is therefore a mystery - allow fate and serendipity to unite you.

- Handmade and enchanted in London by the Artisans of Willbott's Wands

- Measures between 29cm - 34cm
- Sustainably sourced wood from UK based FSC and PEFC supply.

- Delivered beautifully tissue wrapped with an exclusive Art Card.
- We recommend pairing with a velvet Wand Sheath, the finest choice for safe conveyance of magical implements.
Lore by Micah Rodney