Order of Enchantment - Ashen Wand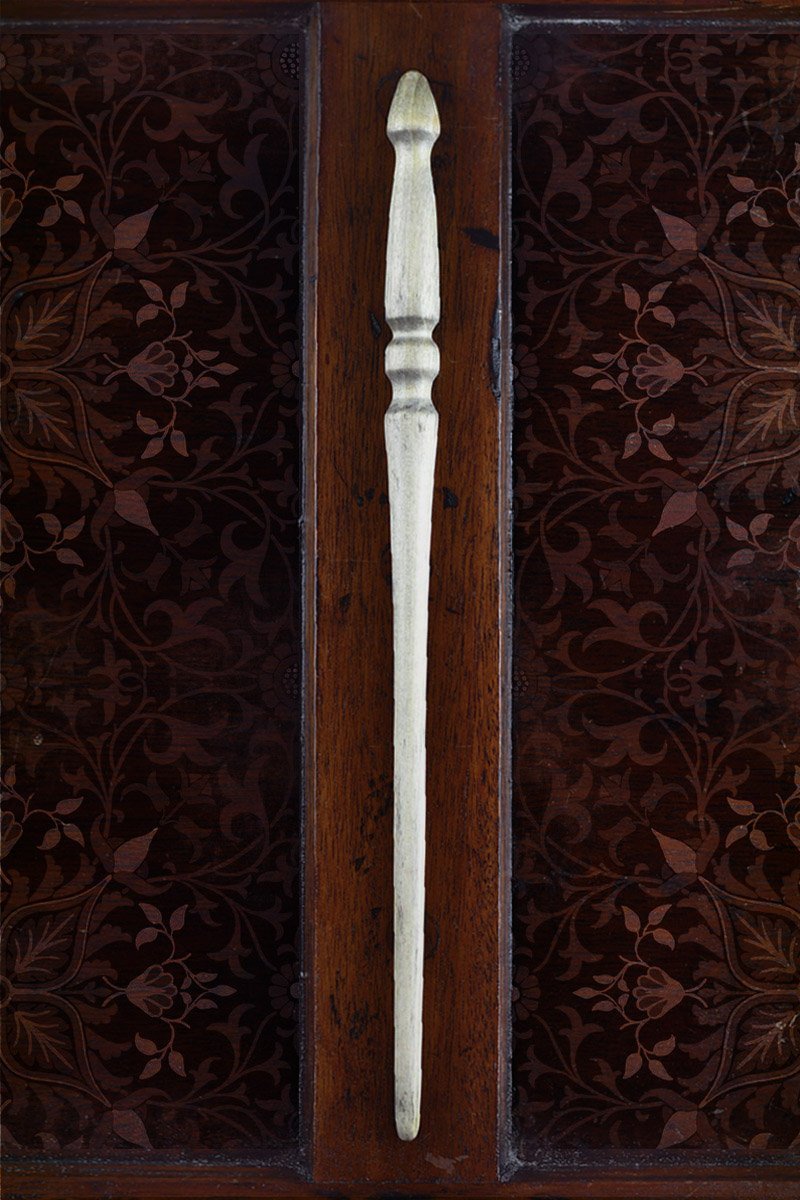 $24.00
International Customers benefit from 3-5 Day Flat-Rate International Shipping
The Order of Enchantment

Five fingers, one hand.  The colleges of wizardry were once unified in purpose and singular in ideology.  But now the arts are disparate, and their practitioners scattered.  Until their prophesied rejoining, the magically gifted must align themselves to an order, and be bound to uphold its principles. Enter the halls of Wilbott's Wands, foremost artisans of magical instruments. Within, the worthy shall find themselves reunited with the wand for which they were destined. 

History

The Order of Enchantment was founded by High Enchanter Nas K'orian nearly a thousand years ago.  His school focuses on the transmutation and alteration of the physical world and imbuing objects and persons with unique properties.  While considered the easiest and safest of magics to perform, it is capable of remarkable wonders in the right hand.  During the Great Schism, the Enchanter Teleras Redwing protected the flight of his students by twisting the earth behind them into great pools of quicksand, and imbuing the trees with life to fend off their pursuers. 
Align to Enchantment
Enchanters are the great experimenters of the arcane.  They love to push the boundaries of what the art is capable of, and practice magic mostly to solve its great puzzles.  They are pragmatic, precise and prone to occasional practical joke.  However they can also succumb to tunnel vision, have difficulty accepting help of others, and tend to prefer to company of animals to that of humans.   

Ashen Wands

Upon purchase, you will be united with one Ashen Wand such as those that are pictured. Though you will know its colour and nature, the exact details will otherwise be obscure to you until it is delivered. Your Wand is therefore a mystery - allow fate and serendipity to unite you.

- Handmade and enchanted in London by the Artisans of Willbott's Wands

- Measures between 29cm - 34cm
- Sustainably sourced wood from UK based FSC and PEFC supply.

- Delivered beautifully tissue wrapped with an exclusive Art Card.
- We recommend pairing with a velvet Wand Sheath, the finest choice for safe conveyance of magical implements.
Lore by Micah Rodney