Mana Potion - Gaming Candle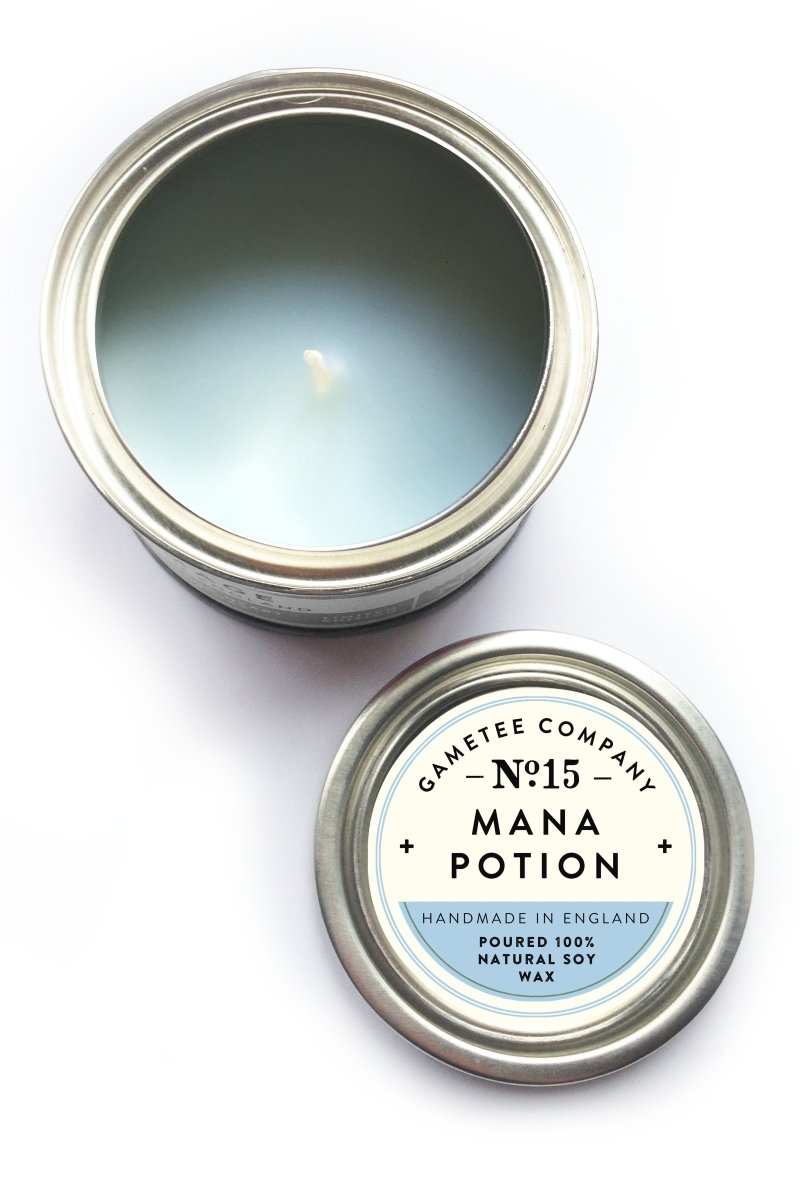 $10.00
International Customers benefit from 3-5 Day Flat-Rate International Shipping
Gametee Gaming Inspired Candle - Mana Potion
Unlock the mystical powers of the Mana Potion home fragrance candle and immerse yourself in a world of enchantment. This captivating potion fragrance is infused with the mesmerising essence of guava and peony, creating a spellbinding aroma that soothes the senses and invigorates the mind.
Ignite the Mana Potion candle and feel its transformative energy fill the air around you. The clean, focusing scent envelops your space, creating a serene atmosphere that promotes relaxation and mental clarity. Let the delicate notes of guava and peony transport you to a realm of tranquility, where worries fade away and clarity of thought prevails.
But the magic doesn't end there. The Mana Potion is part of a range of Potion Fragrances, designed to be layered and combined for a truly aromatic twist. Enhance your sensory experience by mixing and matching different potions, creating a personalised fragrance blend that resonates with your unique aura.
Details You'll Love
- Hand-poured 100% Natural Soy Wax with Cotton Wick
- Vegan and Clean Burning
- Hand-made in Rural England
- Approximate Duration 20 Hours
Caring for Your Candle 
Always ensure that upon first burning, you allow the entire wax pool to liquify. This will ensure an even burn on all subsequent lightings. Pinch or trim your wick to 5mm before lighting again, to prevent sooting and overheating, and always remember to protect surfaces directly beneath your candle. Our candles are best enjoyed when burned for no more than approximately four hours at a time. Never leave a candle unattended. Treat all flames with the appropriate respect.