Luck Potion - Gaming Candle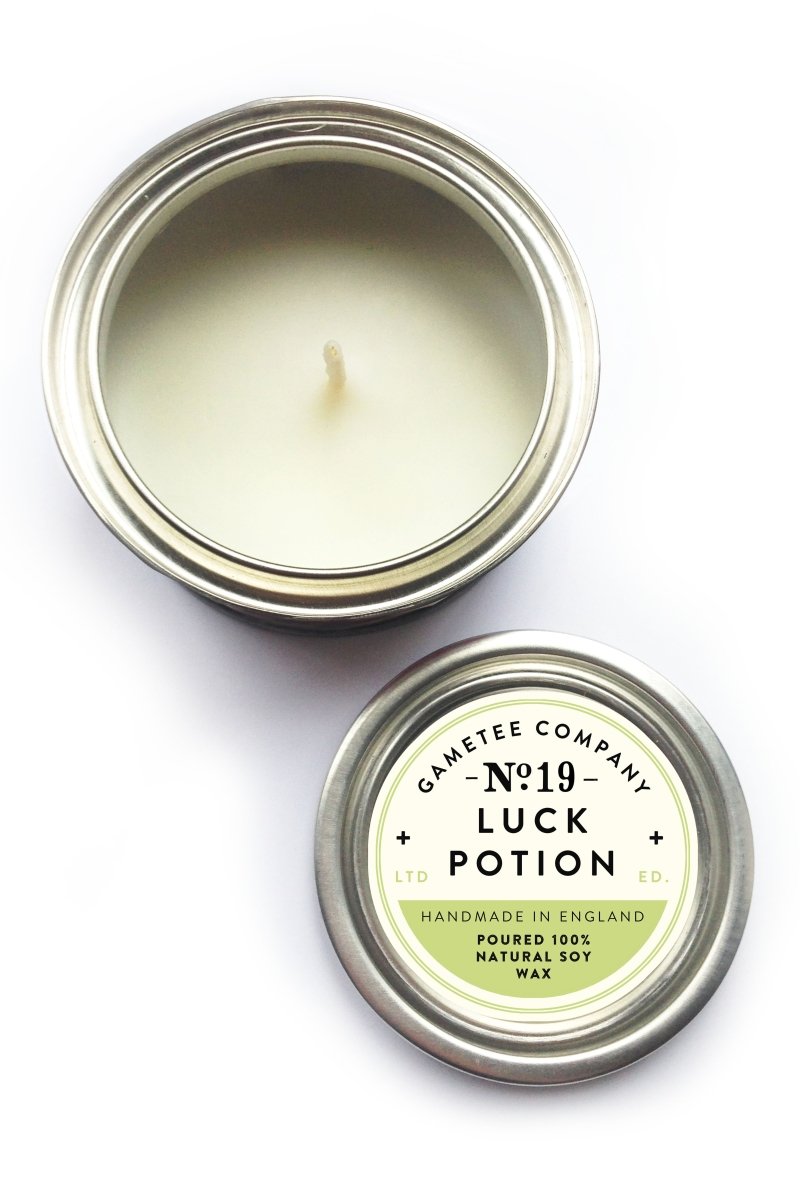 $9.00
International Customers benefit from 3-5 Day Flat-Rate International Shipping
Gametee Gaming Inspired Candle - Luck Potion
Unlock your own good fortune with our captivating fragrance, Luck Potion. This enchanting potion is a celebration in itself, with lively accents of celebratory champagne and luscious peach nectar. It infuses your sanctuary with a fragrance that is both irresistibly delicious and distinctively alluring.
As you ignite the candle, the effervescent notes of celebratory champagne fill the air, creating an atmosphere of joy and anticipation. The crisp and bubbly nature of champagne dances playfully, setting a festive tone that uplifts and energises your surroundings.
The sweet and succulent essence of peach nectar complements the champagne perfectly, adding a touch of fruity indulgence to the fragrance. 
For a truly aromatic twist, we invite you to explore the other Potion Fragrances in our range. Layering Luck Potion with other fragrances from the collection allows you to create your own personalised blend, adding depth and complexity to your olfactory experience. Unleash your creativity and discover new aromatic combinations that will transport you to realms of delight and enchantment.
Details You'll Love
- Hand-poured 100% Natural Soy Wax with Cotton Wick
- Vegan and Clean Burning
- Hand-made in Rural England
- Approximate Duration 20 Hours
Caring for Your Candle 
Always ensure that upon first burning, you allow the entire wax pool to liquify. This will ensure an even burn on all subsequent lightings. Pinch or trim your wick to 5mm before lighting again, to prevent sooting and overheating, and always remember to protect surfaces directly beneath your candle. Our candles are best enjoyed when burned for no more than approximately four hours at a time. Never leave a candle unattended. Treat all flames with the appropriate respect.