Leviathan - Giant Liquid Core d20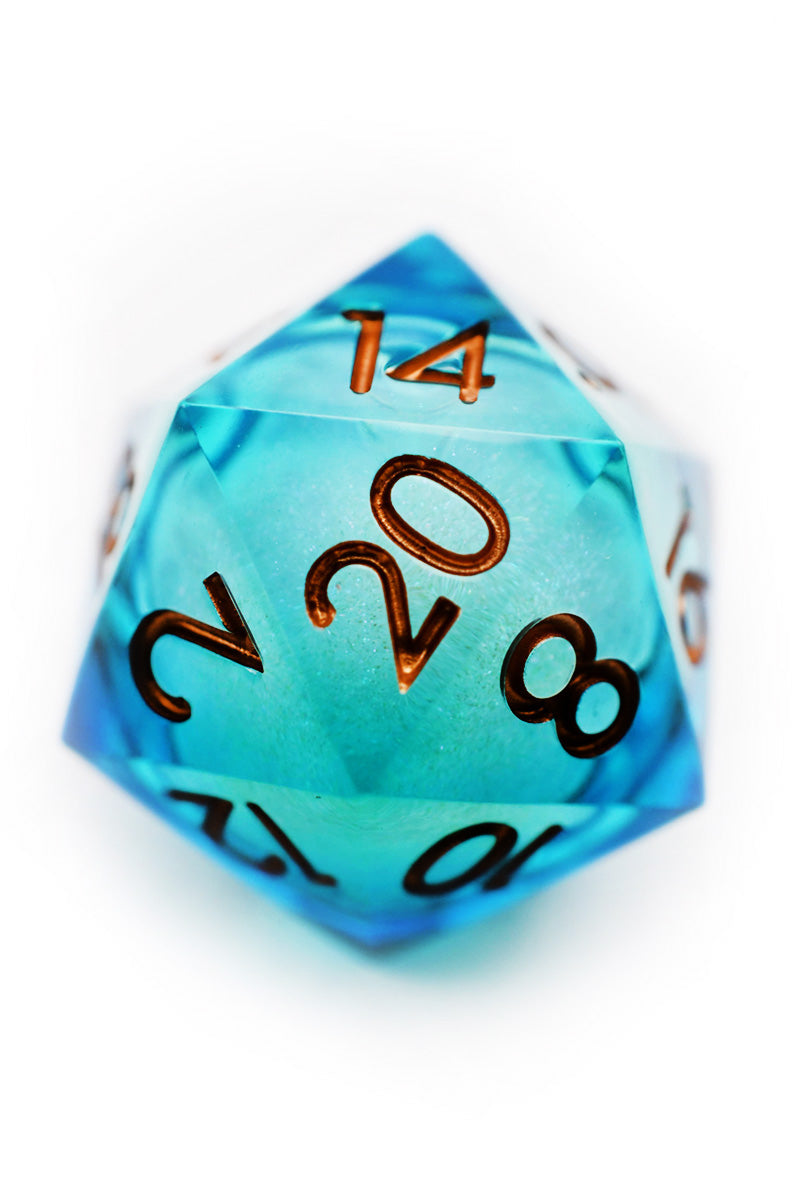 $30.00
International Customers benefit from 3-5 Day Flat-Rate International Shipping
Leviathan - Giant Liquid Core d20
Premium large (33mm) Liquid Core d20 with a glitter core.

Reasons to Desire
A majestic example of the dice-maker's art. Roll to truly see the magic awaken - the swirling glitter liquid core is whipped into a storm with every motion. Even when the glitter settles, there's a beautiful effect - it seems to capture the light, and cast it back upwards.

Much larger than the average d20, this giant d20 is the mysterious blue-green of deepening water. The pearly microglitter within adds a wonderful stir of oceanic movement to every roll, awakening a maelstrom within before slowly calming to a still as the storm within settles.

Note: All liquid core dice contain a small air bubble; this is a completely normal result of the hand-made process undertaken to create them and assists with stirring the inner fluid and microglitter within. 
Check out the video for a closer look:
Key Details
- Liquid Core Sharp-Edge d20 Dice
- Giant d20, measures 33mm

- Premium Liquid Core Dice