The World's Finest Wallet of Holding - Dagger & Dice Black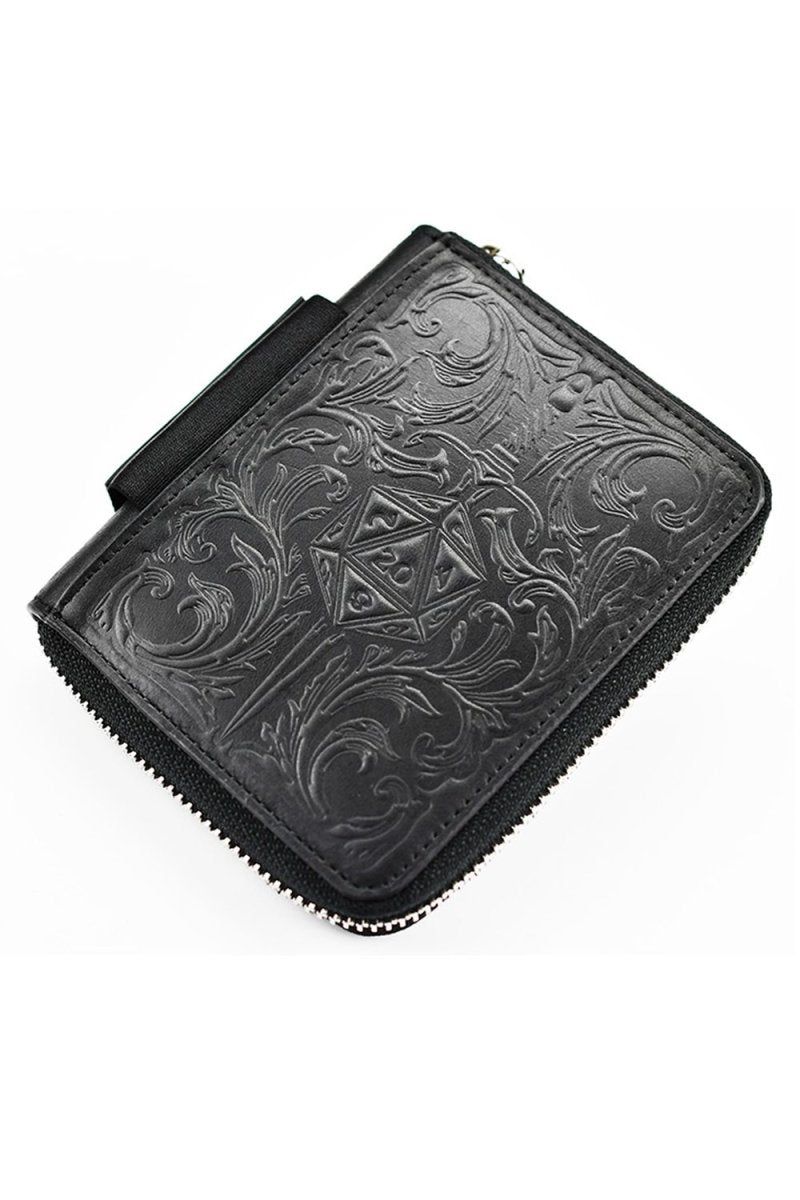 $58.00
International Customers benefit from 3-5 Day Flat-Rate International Shipping
The Wallet of Holding
Minimal and sleek, the wallet is inspired by a magical gaming artifact - Its incredible capacity is nearly mythical!
Whether table-top gaming, travelling or everyday essential use, you will have everything you need to meet your changing needs in the palm of your hand, in a streamlined, compact Wallet that can still be carried easily in a jacket or trouser pocket. 
Each Wallet, as Standard, Features:
Your Choice of Six Variants in Midnight Black and Heritage Brown Grade-One Leather
Dimensions 11.5cm x 9.5cm
Four Satin Lined Multipurpose Pockets, Including two Hidden Compartments
Fully Lined and Zippered Coin Pouch and Transparent ID / Photocard Slot
Regular Use Card Holder at Rear
Expandable Strap for Pens or Dice
32 Page Lined Notebook
Smooth-Running YKK Zip
Matching metal accents in Stainless Steel or Brass
Presented in a a Striking Satin-Lined Gift Box with Signature Branding
Combine with a compatible Miniature Metal Dice Set or iconic Kaweco Sport Pen - both products are designed to be accomodated by this Wallet.

You can also Download the Free Wallet of Holding Wondrous Item Printable.