Jack Frost - Premium Metal Dice Set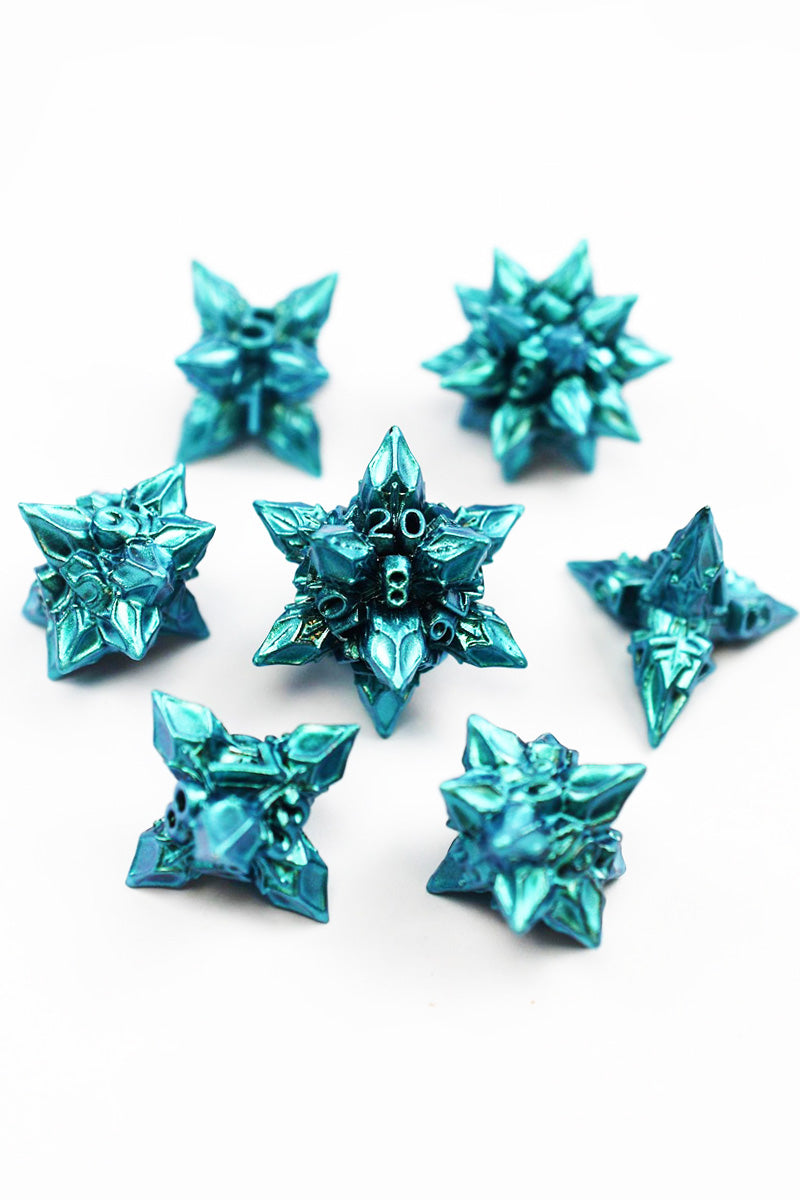 Sold Out
International Customers benefit from 3-5 Day Flat-Rate International Shipping
Jack Frost - Premium Metal Dice Set
An ice-inspired set that will last you a lifetime. 
Reasons to Love this Set
A captivating ensemble of seven polyhedral dice, each as sharp and frosty as icicles! Embrace the wintry allure of these uniquely designed dice, perfectly suited for your frostpunk campaigns, cold-attuned players and chilling adventures. We recommend using a dice tray for these heavy, unusually shaped metal dice. 
Key Details
- Seven dice
- Heavy, premium quality metal
- Recommended for use in dice trays
- Not suitable for children, as features sharp points.