Iceheart - Acrylic Dice Set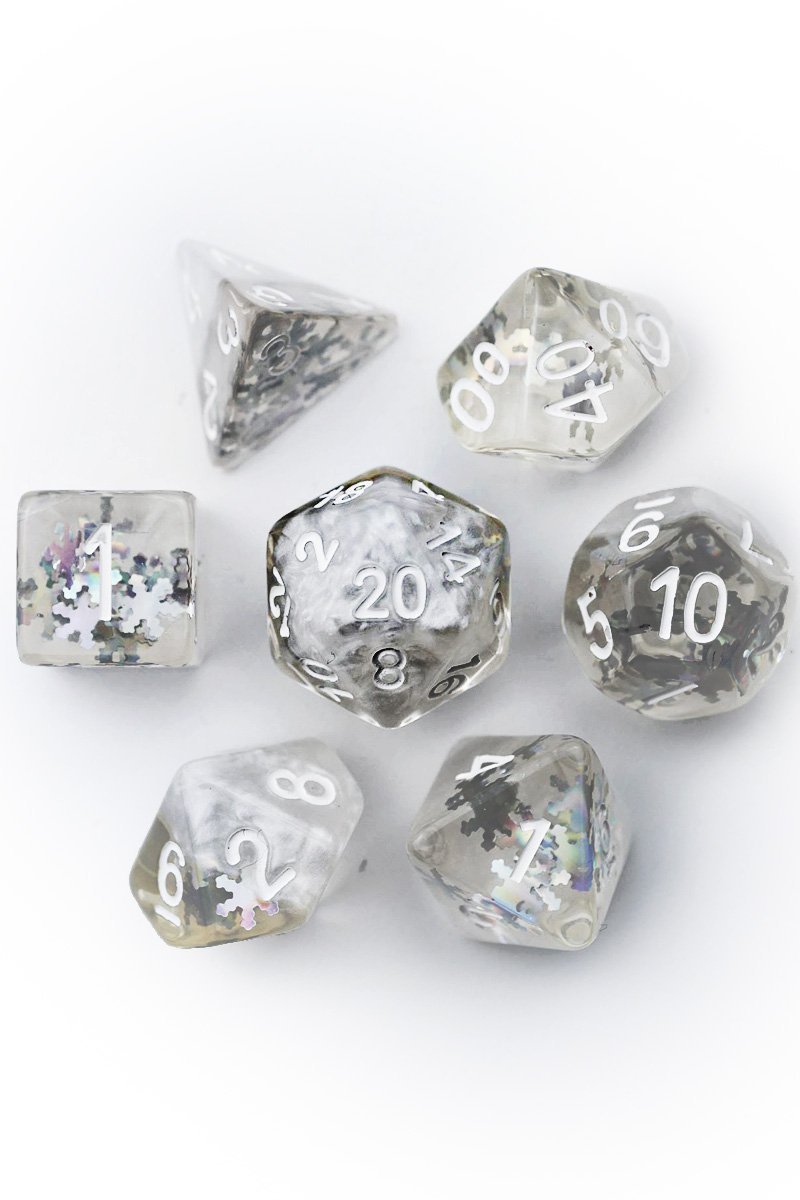 $12.00
International Customers benefit from 3-5 Day Flat-Rate International Shipping
OFFER AVAILABLE!
3 for 2 across all ACRYLIC Dice Sets*. Buy any two sets of Acrylic Dice and receive your third, lowest price set for FREE.
*Offer redeems automatically in Cart. Cannot be combined with other discounts. Offer can be used multiple times in the same transaction. For example, buy 6 for the price of 4, 9 for the price of 6, etc. You must add a minimum of three dice sets to cart - discount will apply automatically to the lowest price set. 

Iceheart Acrylic Dice Set
Set of seven polyhedral Acrylic dice with a smooth, silk-like satin feel. Each die delicately glints with chromatic foil pieces in the subtle shape of snowflakes.

Reasons to Love this Set
Light-filled and wintry, this icy set evokes icy breath and crisp breezes. White numerals finish and complement the ice-bound appeal.

Key Details
- Unique appearance between sets - no two are alike.
- Tranquility - Acrylic Dice Set

- Smooth, silk hand-feel.
- Acrylic Dice Set containing seven polyhedral dice.