How to Draw Fantasy Art and RPG Maps: Step by Step Cartography for Gamers and Fans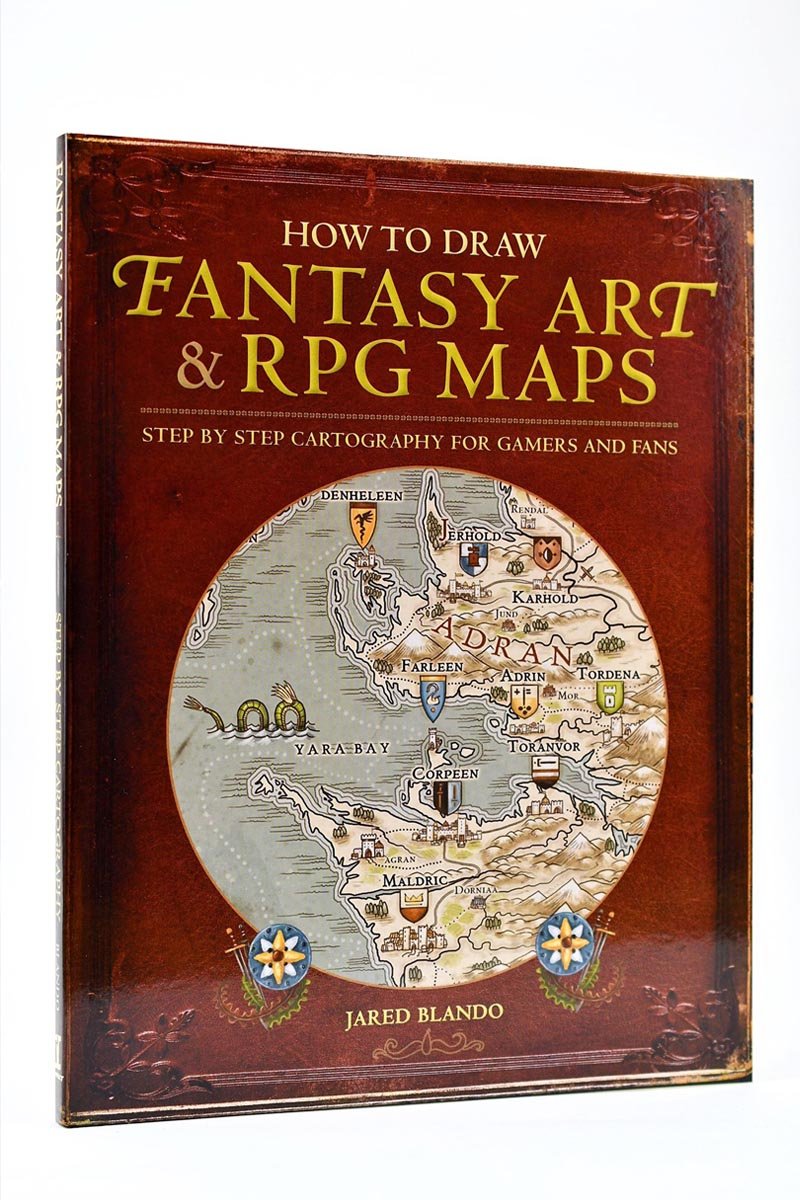 $26.00
International Customers benefit from 3-5 Day Flat-Rate International Shipping
How to Draw Fantasy Art and RPG Maps: Step by Step Cartography for Gamers and Fans
By professional gaming illustrator Jared Blando.
How to draw Fantasy Art and RPG Maps will teach you to bring your fictional realm to life with simple step by step instructions for drawing authentic fantasy maps. Set the stage for adventure by illustration domains, castles and battle lines, mountains, forests and sea monsters! Learn to create completely unique and fully functional RPG maps time and time again, maps from  which your world can be built. All the skills necessary to create awe inspiring maps are covered:

Inside You'll Find:

- Landscapes add depth and plausibility with rocky coastlines, towering mountains, dark forests and rolling plains.
- Iconography Mark important places such as castles, bridges, towns and cities, with easy to understand symbolic iconography.
- Typography Learn how to create readable text and the basics of decorative script. Bonus instructions teach you how to create fonts for elves, orcs, Vikings and Dragons.
- Heraldry Depict cultural and political boundaries with shields and colours.
- Advanced Cartography Includes how to draw, landmarks, country boundaries and political lines. Build roads to connect merchants and troops,  troll cairns and dragon lairs. Complete your map with elaborate backgrounds, compasses, and legends.

Worlds are created - All by your hand!