Horizon - Smoke-Silk Acrylic Dice Set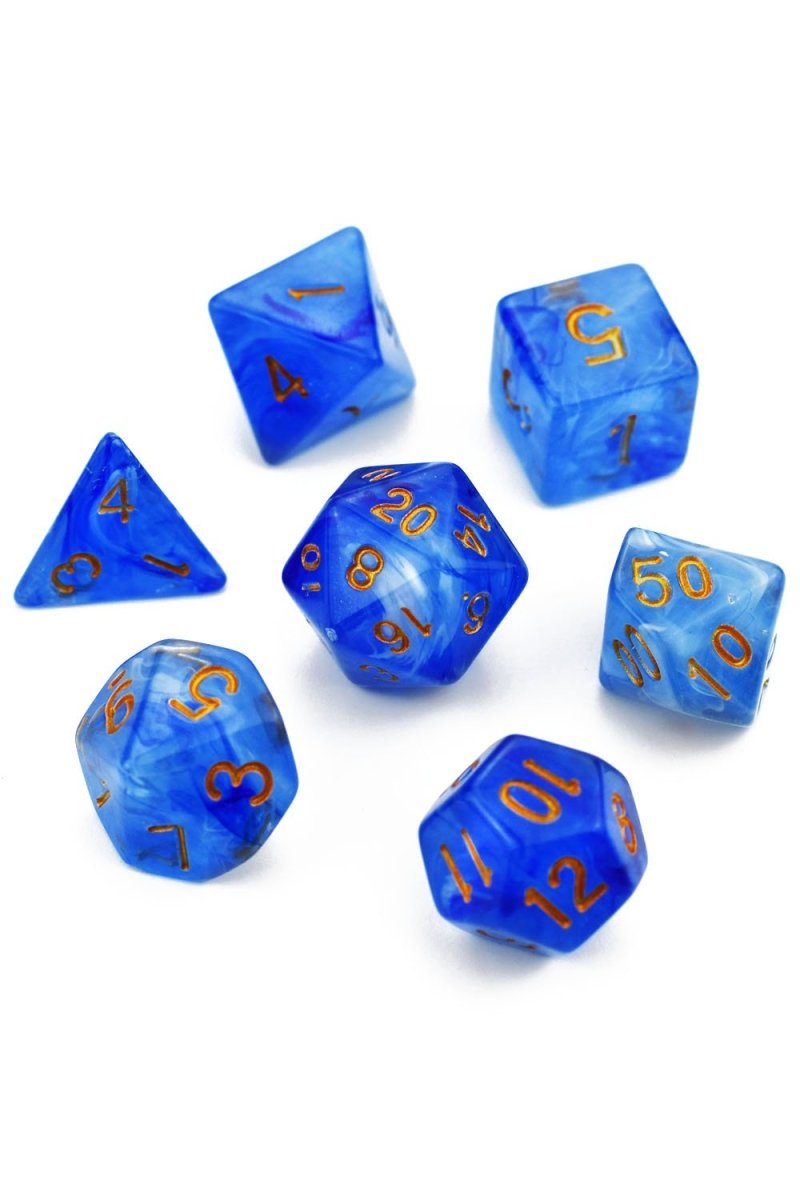 $11.00
International Customers benefit from 3-5 Day Flat-Rate International Shipping
OFFER AVAILABLE!
3 for 2 across all ACRYLIC Dice Sets*. Buy any two sets of Acrylic Dice and receive your third, lowest price set for FREE.
*Offer redeems automatically in Cart. Cannot be combined with other discounts. Offer can be used multiple times in the same transaction. For example, buy 6 for the price of 4, 9 for the price of 6, etc. You must add a minimum of three dice sets to cart - discount will apply automatically to the lowest price set. 

Horizon - Smoke Silk Acrylic Dice Set
Set of seven polyhedral Acrylic dice with a smooth, silk-like satin feel. Each die has a unique curling, cloud-like tendril of colour within.

Reasons to Love this Set
With varied appearance in every set, and a rich possibility of differing shades, the set has a pleasing hand-feel. The colour brings to mind the deep blue where sea meets sky; an immeasurable distance, or perhaps the first hour of twilight in Northern skies.

The Blue of Distance

Deep blue is moody and sophisticated, the colour of the wild Atlantic ocean, and of regency - the colour is associated with royalty.

Key Details
- Unique appearance between sets - no two are alike.
- Almost cloud-like white sinews in evening-sky blues
- Smooth, silk hand-feel.
- Acrylic Dice Set containing seven polyhedral dice.