High Wilderness Star Chart – Sunless Skies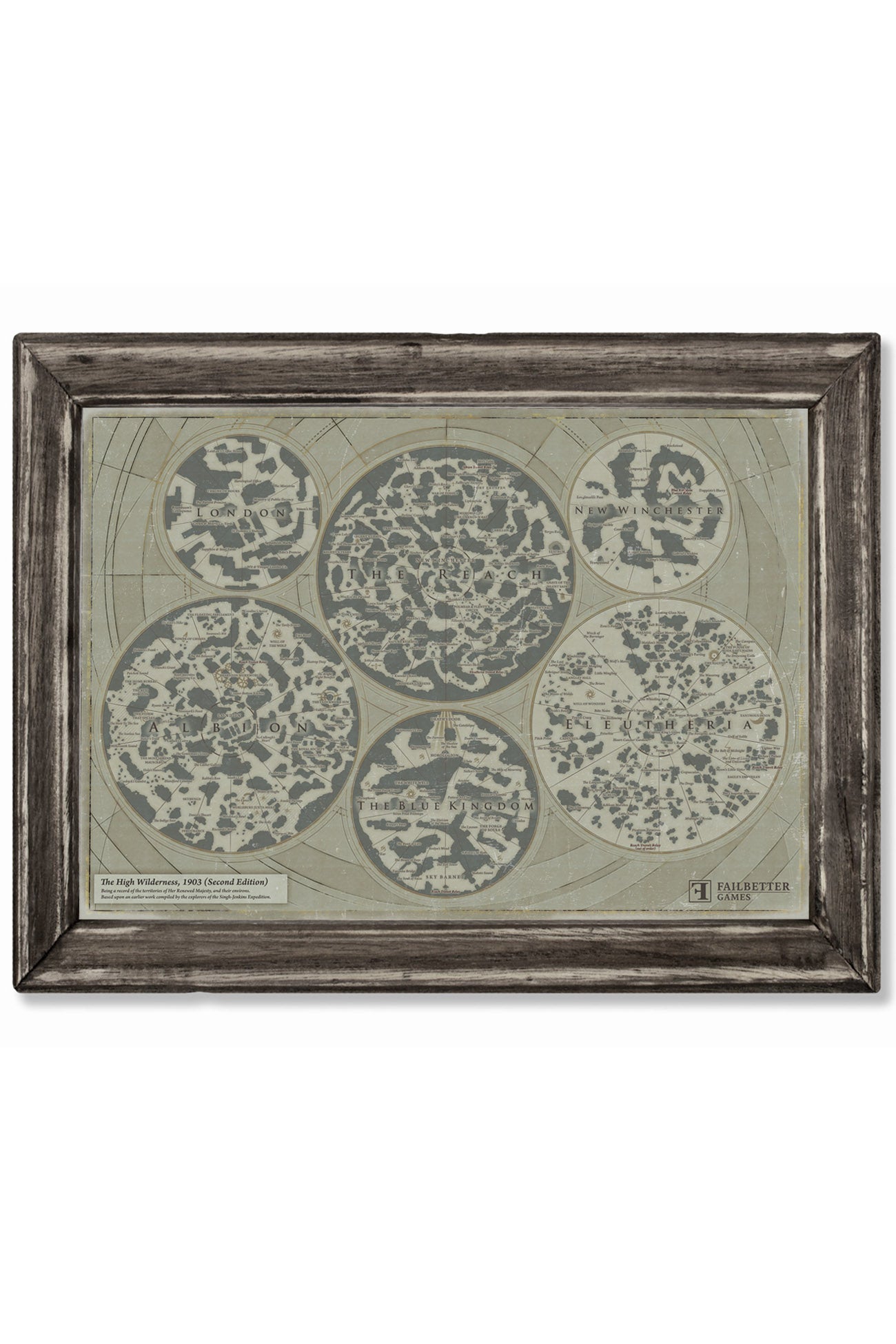 $20.00
International Customers benefit from 3-5 Day Flat-Rate International Shipping
High Wilderness Star Chart – Sunless Skies
Printed on fine archival quality cardstock, this magnificent astral map is an exquisite companion piece for Captains.

Its release commemorates the launch of Sunless Skies: Sovereign Edition.  Also included is an A7 (74mm x 104mm) Art Card featuring the Blemmigan Voyager, a seasoned explorer of the High Wilderness!

Key Details

- By Paul Arendt
- A3 297mm × 420mm
- Archival quality cardstock with a matte finish
- Includes Blemmigan Voyager Art Card A7 74mm x 104mm

Official Failbetter Games™ Merchandise.
Ships rolled. Frame not included.