Fey Path - 3-Part Digital Map with Animations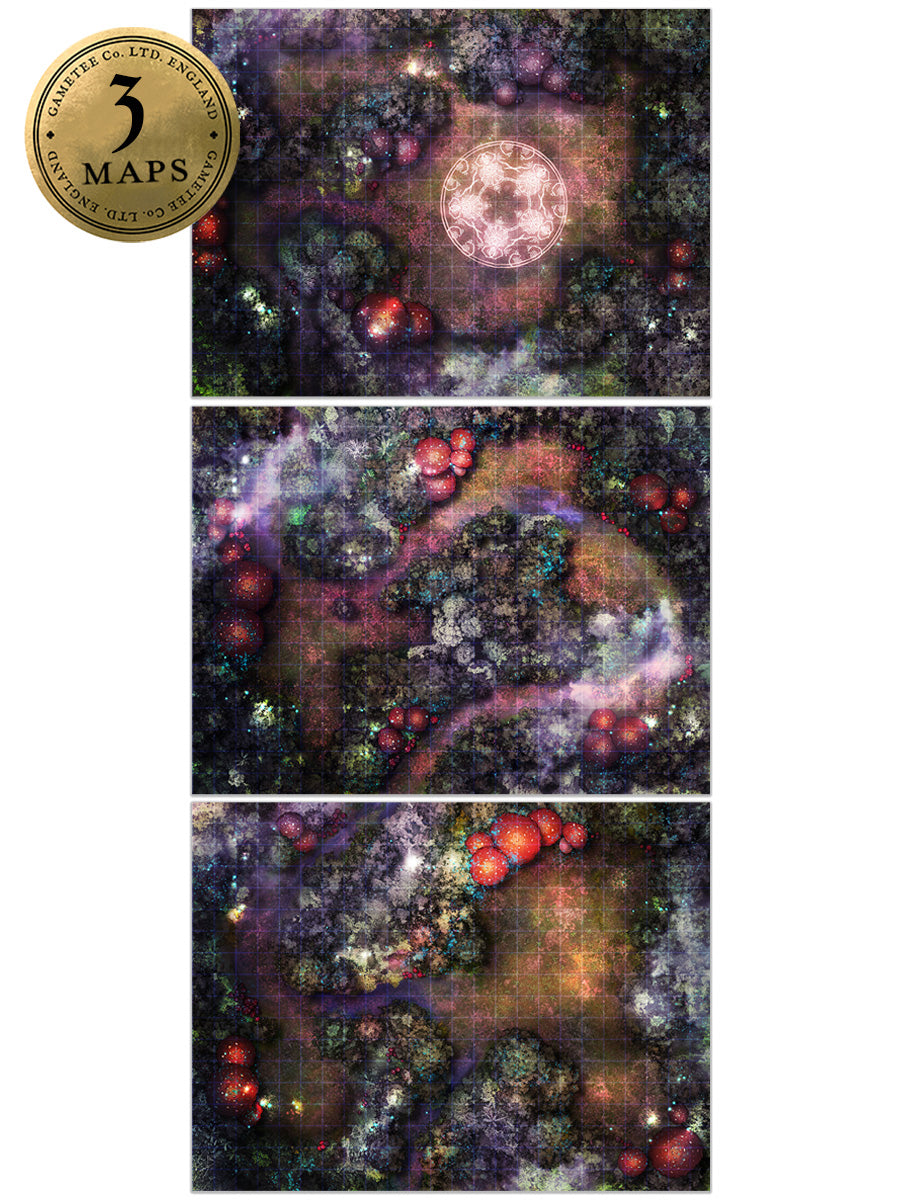 $2.00
International Customers benefit from 3-5 Day Flat-Rate International Shipping
Fey Path - 3-Part Digital Map
Gaming map - optimised for use on Digital Tabletops. 
Presented at 4k resolution.
"Great red toadstools push themselves up out of the dirt, a century's worth of growth occurring in mere seconds. Twinkling lights of every color dance around the branches and take a special interest in you, circling about to get a closer look. Even the trees take on fantastical properties, with white leaves that shimmer with a silvery glow." - No Mortals Allowed!
While suitable to be used as a standalone map, this map was designed to be compatible with the module: No Mortals Allowed!.
Instant Delivery - Package Includes
Three Areas of Map: Fey Path 1, 2 & 3
- 4K Resolution Fey Path - 3-Part Digital Maps
- 4K Resolution Fey Path - 3-Part Digital Maps (24x18 Gridded)
- 4K Resolution Fey Path Sigil (4096x3072px Animated MP4)
Note: You can add Digital Products and Physical items to your Cart at the same time! No need for different transactions. The Digital Products will be fulfilled instantly after check-out. The rest of your order will be subject to the normal delivery times.


How to Use Our Maps

Digitally
- Simply open the .JPG and use however you wish. Share with friends for online play or use in conjunction with websites such as Roll20.
For Printing
- Unzip Zip File using WinZip or similar
- Open JPG 
- Use Printer Settings before Printing to ensure that relevant paper size is selected.
- Ensure Paper Size is set to 100%, or Actual Size. Do not scale to fit to the page.
- Print on paper of your choice. We recommend a quality cardstock in a quality printer for the best results.
- Please be aware that due to differences in different monitor calibrations and printer outputs, colours may differ slightly when printing.
Please ensure you are aware that this item is a digital file. You will receive no physical product. You will receive an immediate delivery to your email address.
Due to the nature of the file sales are final and therefore no refunds/cancellations can be offered.
By buying this item you confirm that you understand that this is not a physical product.

This Map is for Personal use only and may not be resold or redistributed in any way. Commercial reuse is strictly prohibited. No commercial use is permitted.
You may play with these maps on monetised streaming services. 
© Gametee Ltd