Fantasy Mapmaker - How to Draw RPG Cities for Gamers and Fans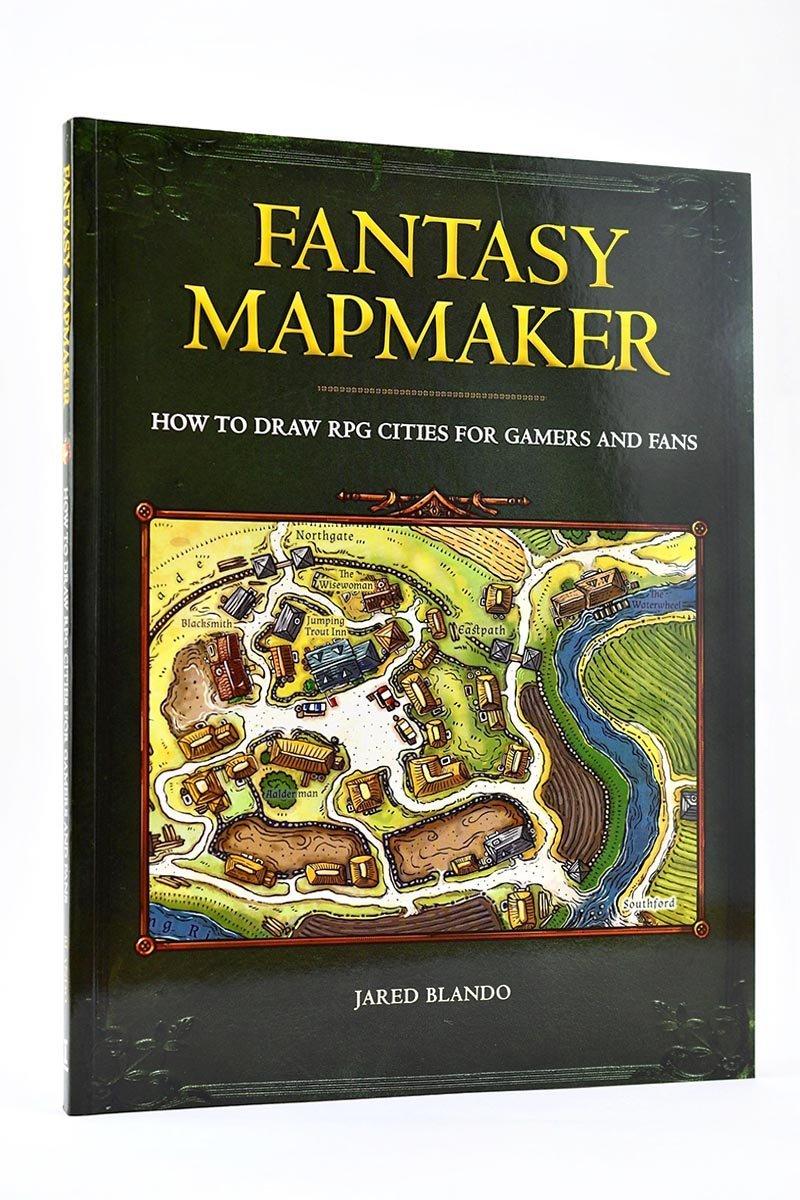 $29.00
International Customers benefit from 3-5 Day Flat-Rate International Shipping
Fantasy Mapmaker - How to Draw RPG Cities for Gamers and Fans
By professional gaming illustrator Jared Blando.
While everyday maps get us from here to there, fantasy maps transport us to places beyond our wildest imaginings. It's no coincidence that some of the genre's most immersive titles, from novels to roleplaying games, feature compelling map elements that lend credence to the imaginative worlds they portray. In Fantasy Mapmaker, professional gaming illustrator Jared Blando offers easy to follow directions for creating your own local maps in a fun, engaging fantasy style.

Inside You'll Find:

-  Strategies for mapping various types of settlements, from humble hamlets and smaller towns, to bustling cities and castles
- How to draw bird's eye views of structures ranging from modest houses and bustling harbours, to grand temples, sacred groves and fantastical airship platforms.
- How to portray manmade elements such as windmills, roads and fountains, along with natural features such as mountains, forests and rivers.
- Secrets to adding polish and personality to maps with title boxes, compasses, legends, coats of arms and other finishing touches.

Put your fantasy worlds on the map!