Dungeons & Dragons: Archival Art from Every Edition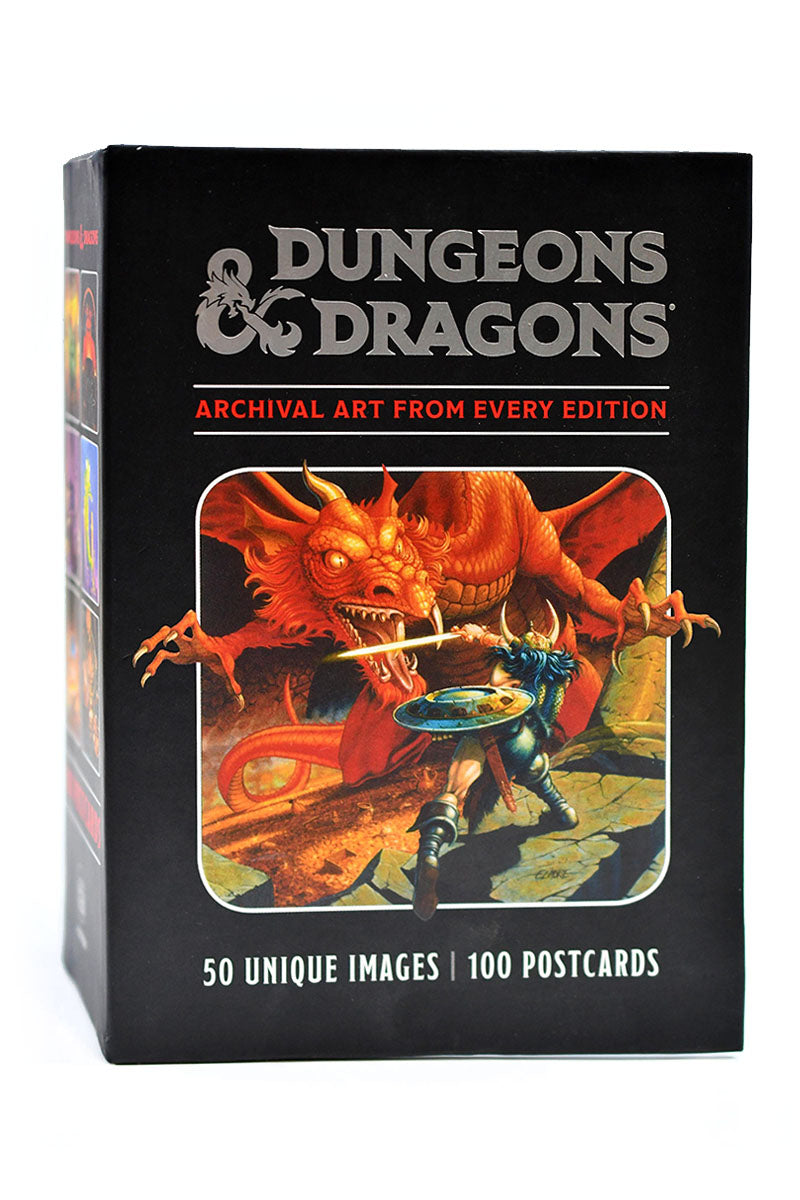 $25.00
International Customers benefit from 3-5 Day Flat-Rate International Shipping
Dungeons & Dragons: Archival Art from Every Edition
A comprehensive collection of 100 postcards celebrating the legacy of Dungeons & Dragons.

Featuring 50 Illustrations over 100 Postcards

100 Postcards (two each per artwork) offer a window into the memorable illustrations that have appeared on module covers, starter sets, and beloved books, dating from the 1970s.
The back of each postcard includes information about the artwork and provides plenty of room for a written message.
- Presented in Gift Box
- 100 Postcards featuring 50 images
- Showcasing the most beautiful, curious, and wondrous art from 50 years of Dungeons & Dragons
- Official Dungeons & Dragons Merchandise