DM's Companion - Dark Edition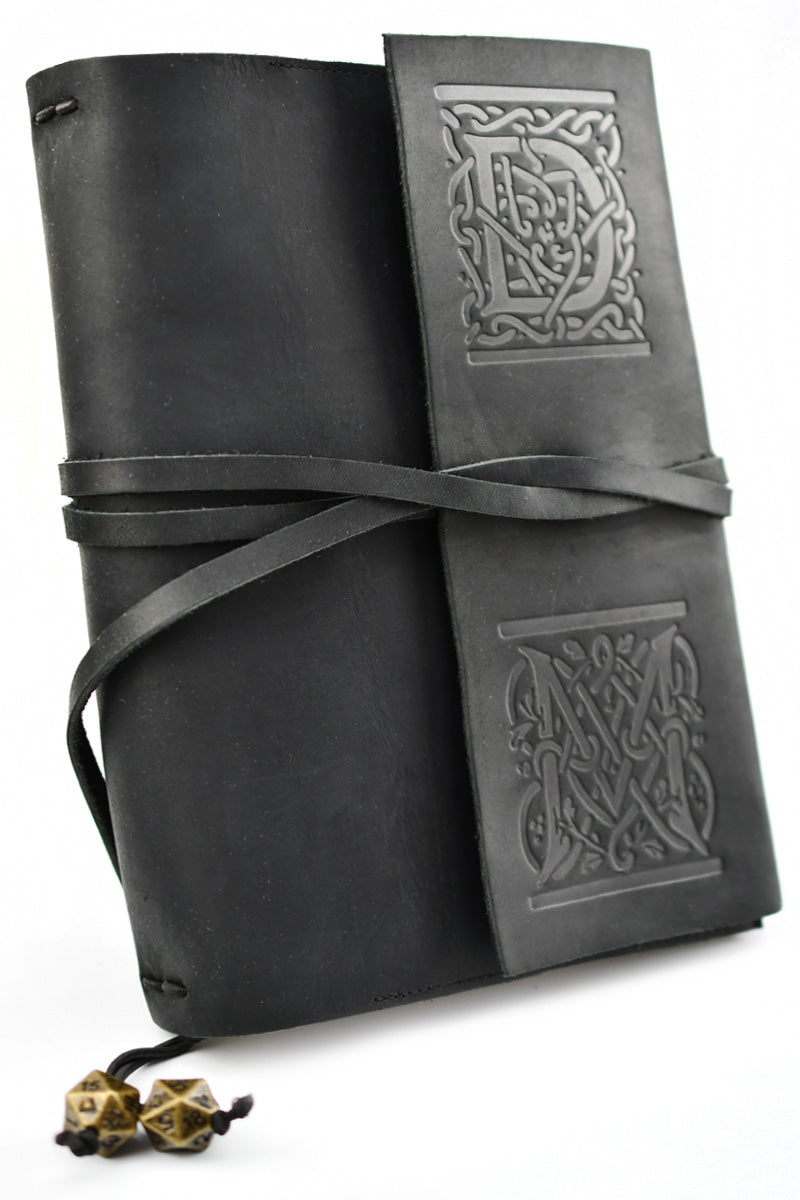 $58.00 $71.00
International Customers benefit from 3-5 Day Flat-Rate International Shipping
Masterpiece Edition. Featuring improved leather thickness and finish. 

The DM's Companion - Dark Edition

Sleek, dark, and elegant, never be without the DM's Companion. Our second edition of this design features thick, supple hide, as black as nightfall - and your imagination. Designed to help you command the finest campaign sessions, this dark, lustrous notebook will hold every detail of your worlds, bound tightly beneath its well-brushed leather wrapping. Oversee every story, and watch the stories of others unfold, as you become the sovereign of your destiny and unleash your limitless creativity with a luxuriant notebook that mirrors your status… As the Dungeon Master.
Reasons to Desire a DM's Companion

Treasure your gaming memories in our finest Leather Notebooks; Finely hand-crafted from a seamless piece of thick hide, and finished using an ancient method of oak bark tanning, each soft, supple notebook is masterfully embellished with a highly detailed embossing of one of our beautiful designs. Each intricate pattern is gently and permanently applied to the leather, creating raised and relieved designs that are a pleasure to run your fingers across. Created from the finest full-grain leather, retaining the characterful marks of hide, each notebook is left unpolished, ensuring it will develop a desirable rich and natural patina with age.
Key Details
Historic leather wrap binding  
Finest full-grain supple oiled hide
Refillable
Includes paper management slots, pen straps, and pockets
Detachable Brass D20
Enormous capacity for further papers and accessories
Complimentary Accessories and Notebooks
Includes free gilt-embossed drawstring velvet dust bag
Contains four free Internal Notebooks - Lined, Squared, Plain and Craft (Worth £12.99)
Refillable
Compatible with any A5 Notebook or book, including spiral bound. Quickly adapt to changing needs at your table or on your travels.
Specifications
Heavyweight 0.6kg
Refillable
Full-Grain Ethically sourced Bovine Leather
155 x 220 mm / 6 x 8.5 in
Gaming Notebook