Destiny is in Thy Hands - D20 Hoodie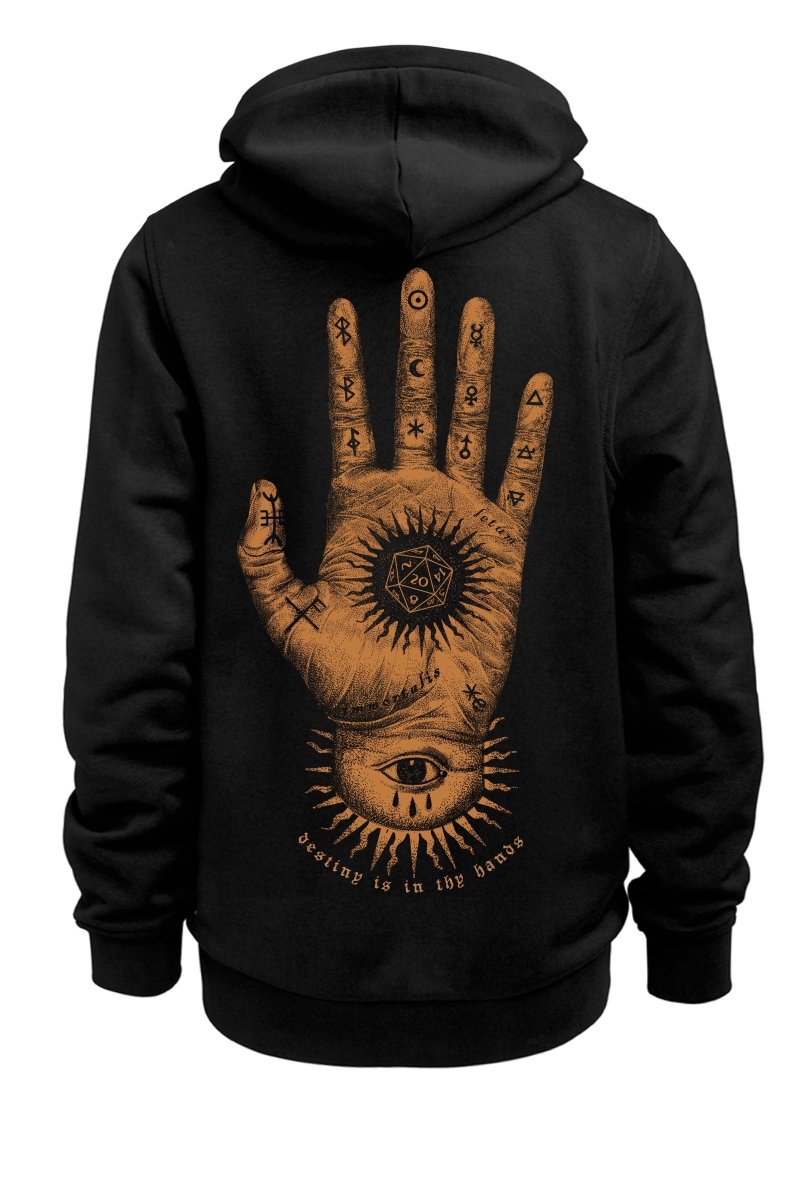 $52.00
International Customers benefit from 3-5 Day Flat-Rate International Shipping
Destiny is in Thy Hands - D20 Hoodie
Overcome fate and learn the incredible secrets of fantasy realms with our D20 Hoodie - the perfect garment to accompany you on any quest. Whether plotting malevolent schemes or striving to protect the land, the D20 hoodie is a elegant premium piece for any tabletop gamer.
Reasons You'll Love this Hoodie
Covered in arcane symbols and runes, each with individual mythical meaning, the striking hand-drawn design by AJ Hateley is exclusive to Gametee. With a deep cowl hood, this hoodie is supremely dark and elegant. Whether rolling high or low, Destiny is in Thy Hands!
Key Details
Silk-screened by hand in England. Limited Pressing. Comes with a free collectible Gametee Art Card.
- Premium Gamer Hoodie
- D20 Hoodie Design
- Full length metal zipper
- Dice Black
- Ultra comfortable unisex fit