Death's Swift Wings - Premium Metal Dice Set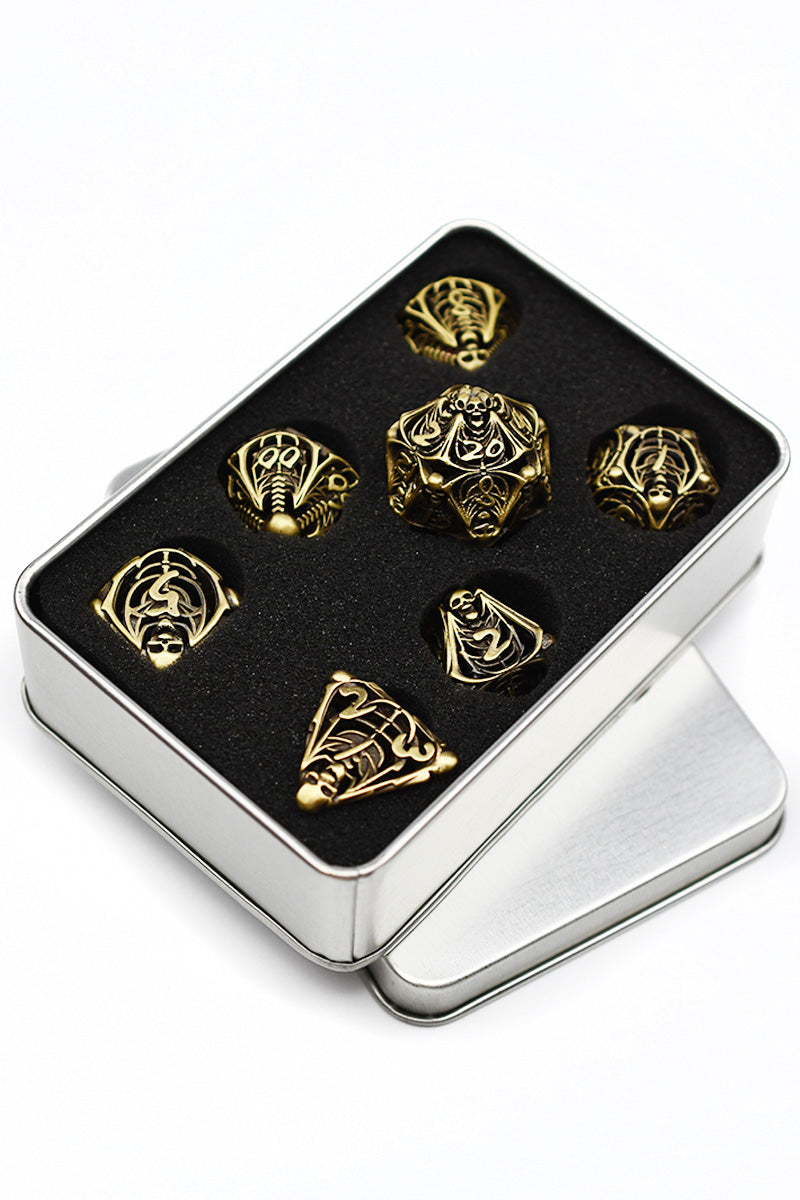 $39.00
International Customers benefit from 3-5 Day Flat-Rate International Shipping


Death's Swift Wings - Premium Metal Dice Set
This is a set of metal dice that will last you a lifetime. They are solid and feel great in your hand. The set includes a d4, d6, d8, d10, d12, and d20. They have a nice heft to them and roll well.
Reasons to Love this Set
Introducing the most ghoulish dice set around - perfect for any horror fan or dungeon master! These metal dice feature an eerie winged skull and bones design, and each die has a smooth, satisfying weight that makes them a joy to roll. Whether you're playing your favourite tabletop RPG or just trying to spook your friends, these dice are sure to add a touch of terror to your game night. 
Roll to begin the danse macabre!
Key Details
- Seven polyhedral dice
- Hollow, with a winged skull and bone design on each face.
- Recommended for use in dice trays