Cyborg Ninjas # 1 - Art Print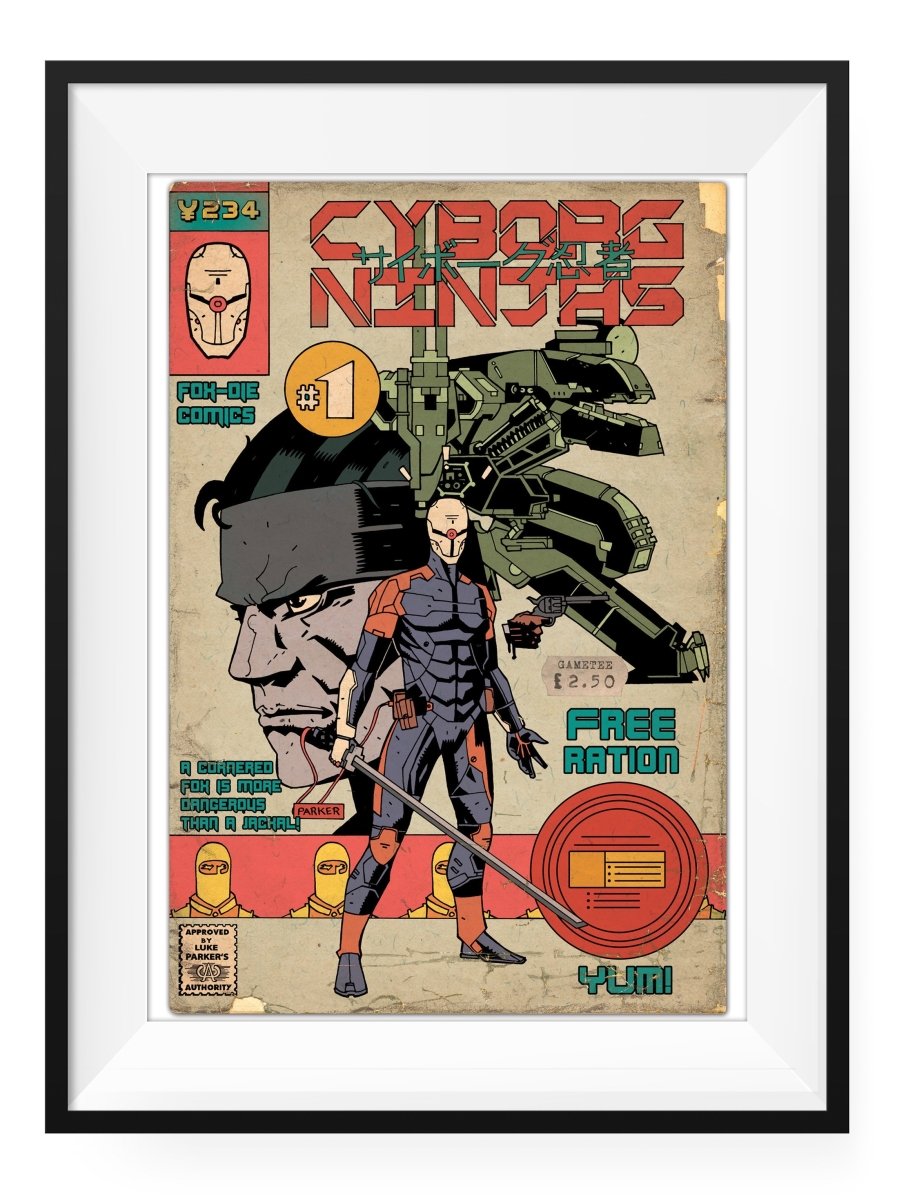 $20.00
International Customers benefit from 3-5 Day Flat-Rate International Shipping
OFFER AVAILABLE!
3 for 2 across all ART PRINTS*. Buy any two Art Prints and receive your third, lowest price Art Print for FREE.

*Offer redeems automatically in Cart. Can be combined with other 3 for 2 product discounts. Cannot be combined with Discount Codes. Offer can be used multiple times in the same transaction. For example, buy 6 for the price of 4, 9 for the price of 6, etc. You must add a minimum of three 3 for 2 Art Prints to cart to activate automatic discount - discount will apply automatically to the lowest price Art Print.
CYBORG NINJAS - Issue 1
Art Print Cyborg Ninjas has been created by Gametee featured artist Luke Parker. We believe videogames are an art form, and art on Gametee is created to spread that principle. These prints are the artist's own definitive edition, available exclusively on Gametee.
Ships with an individual certificate of authenticity and the Gametee official seal of approval.
Key Details
- ISO A3 297mm × 420mm
- High GSM Archival Quality heavyweight cardstock with a matte finish.
- Ships rolled with certificate of authenticity