Cyborg Ninjas # 1 - 4 Art Print Collection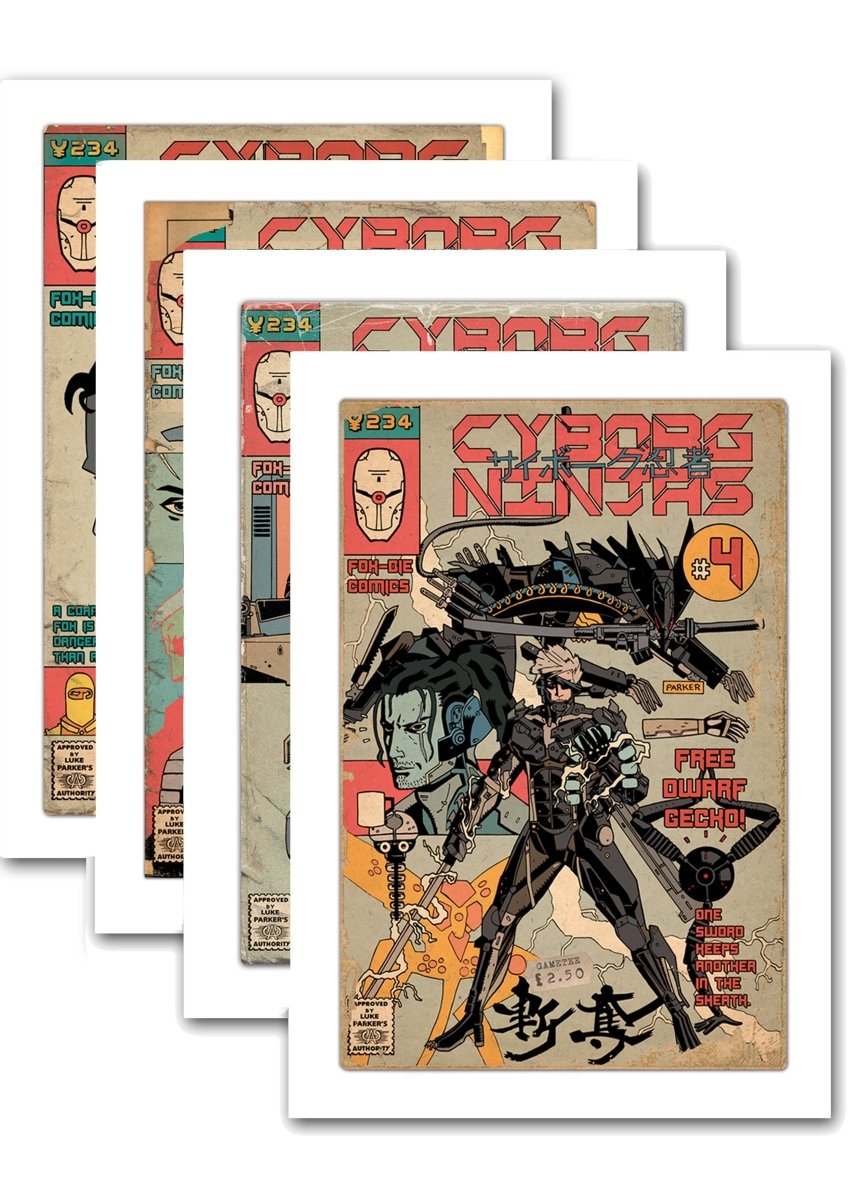 $39.00
International Customers benefit from 3-5 Day Flat-Rate International Shipping
CYBORG NINJAS - Issues 1 to 4 - Art Print Collection
Own the entire collection for the incredible price of £39.99 - Saving over £20. Cyborg Ninjas has been created by Gametee featured artist Luke Parker. We believe videogames are an art form, and art on Gametee is created to spread that principle. These prints are the artist's own definitive edition, available exclusively on Gametee.
Reasons You'll Love this Art
Fine pulp-comic style illustrations with a nostalgic flavour and muted tones will be a genuine conversation starter as onlookers realise with wonderment that this collection is not quite what it seems.
Ships with an individual certificate of authenticity and the Gametee official seal of approval.
Key Details
- ISO A3 297mm × 420mm
- High GSM Archival Quality heavyweight cardstock with a matte finish.
- Ships rolled with certificate of authenticity
- Gaming Inspired Art Work