Class Pin Badge Collection - Edition Two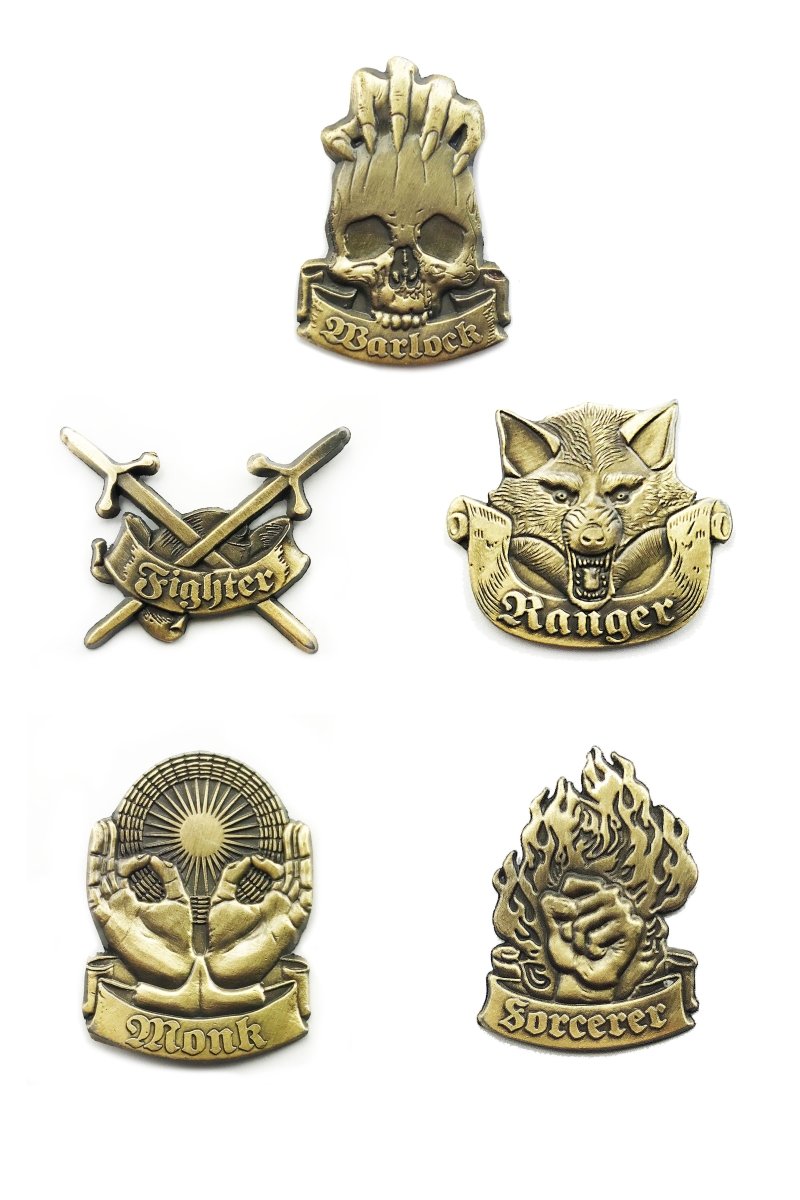 $20.00
International Customers benefit from 3-5 Day Flat-Rate International Shipping
Class Pin Badge Collection

Collection of all five second edition Class Pin Badges, featuring five designs - Warlock, Monk, Sorcerer, Fighter and Ranger.
All badges feature exquisite 3D detailing and a butterfly clasp. Complete your collection, or delight your friends and players with essential class-based gifts.
Unbeatable Value - Save £10 (Equivalent of Two Badges Free!)

- Perfect addition to bags and jackets
- Featuring all five second edition designs.
- Antiqued Gold Collectible gaming badges
- Butterfly Clasps
- Each Measures around 3.5cm in Height