Confetti Party - Acrylic Dice Set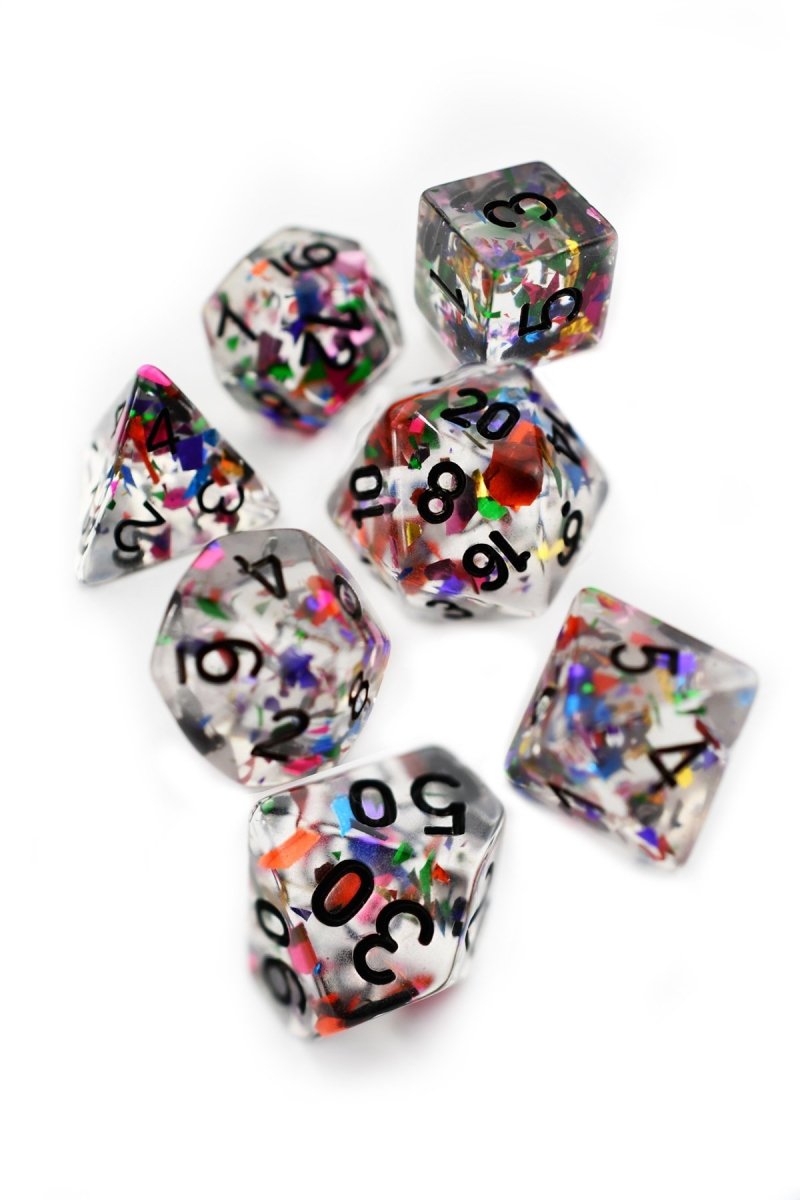 $12.00
International Customers benefit from 3-5 Day Flat-Rate International Shipping
OFFER AVAILABLE!
3 for 2 across all ACRYLIC Dice Sets*. Buy any two sets of Acrylic Dice and receive your third, lowest price set for FREE.
*Offer redeems automatically in Cart. Cannot be combined with other discounts. Offer can be used multiple times in the same transaction. For example, buy 6 for the price of 4, 9 for the price of 6, etc. You must add a minimum of three dice sets to cart - discount will apply automatically to the lowest price set. 

Confetti Party Acrylic Dice Set
Set of seven polyhedral Acrylic dice with a smooth, silk-like satin feel. Each die holds multiple flakes of metallic confetti. Our show bestseller!

Reasons to Love this Set
Every Party needs to party! Perfect for celebrations, birthdays, special occasions and more. GM starting their campaign? Celebrate! Reached level 20? Commemorate! We love this set for fun social gatherings - they are guaranteed to bring smiles to your group or table.

Key Details
- Unique appearance between sets - no two are alike.
- Confetti Dice Set
- Smooth, silk hand-feel.
- Acrylic Dice Set containing seven polyhedral dice.