Coin of Sun and Moon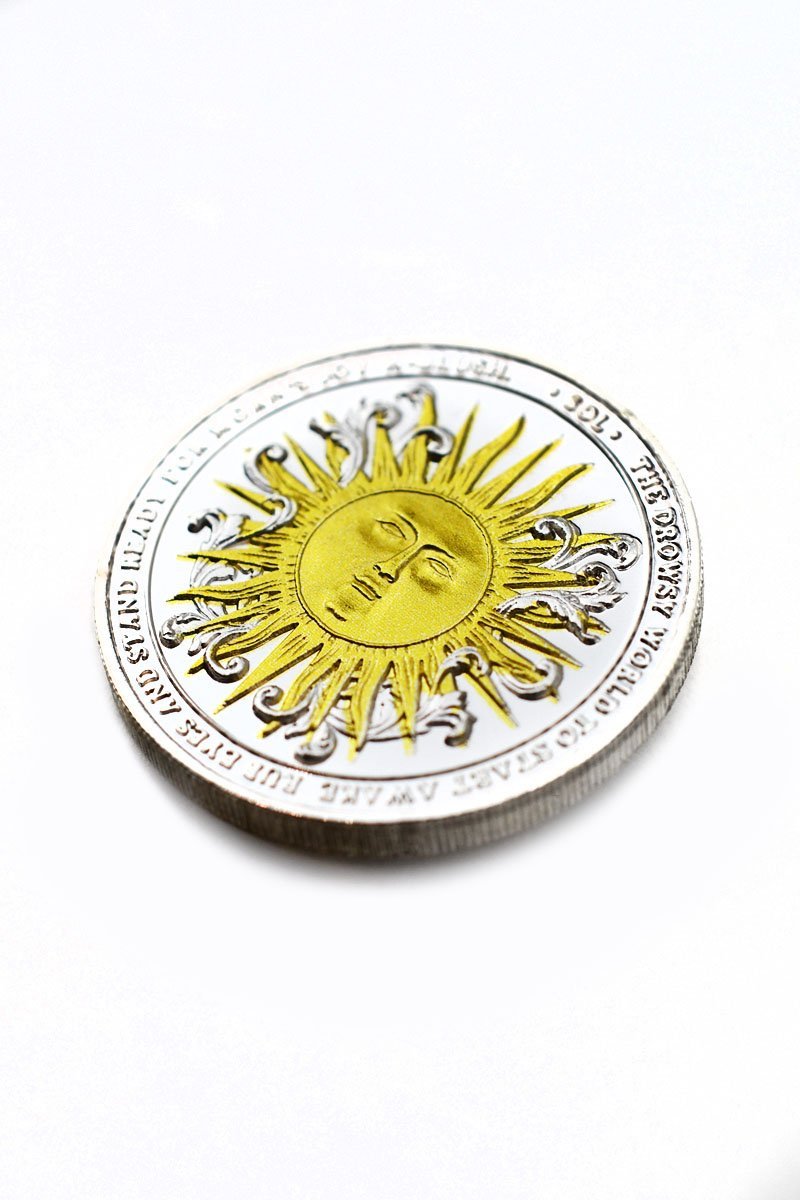 $9.00
International Customers benefit from 3-5 Day Flat-Rate International Shipping

The Coin of Sun and Moon - Coin V of the Coins of Wonder

Sun shall wax,

And star shall wane : what matter, so star tell
The drowsy world to start  awake, rub eyes,
And stand ready for morn's joy a-blush
The Coin of Sun and Moon - Gain illuminating powers, in-game, with this beautiful duotoned coin.

Enhance Your Game. Tell Great Stories.

The Coins of Wonder are Wondrous Items, designed with love in England, with accompanying rules for instant use in your Fifth Edition game. Bring them to the table - each has functional gameplay mechanics. Include them in your game to enhance play, captivate players, build narrative and encourage powerful storytelling. 

- Heavyweight Coin in Mirror-polished Zinc Alloy, featuring areas of matte buffing and duotone plating.

- Exceptionally well-captured details

- The Coin measures 3cm in diameter and 2mm in depth.
- Use in game, collect, or add to your every day carry.
- Compatible 5e Rules available in Physical Form (Coins of Wonder Companion Deck) and complimentary Digital Printables

Care Note

Please do not clean your coin with highly corrosive substances - including strong alcohol gel. While our coins are highly resistant to wear, corrosives will have an adverse affect on this coin, removing the duotone gold plating.