Coin of Horrors - Kickstarter Edition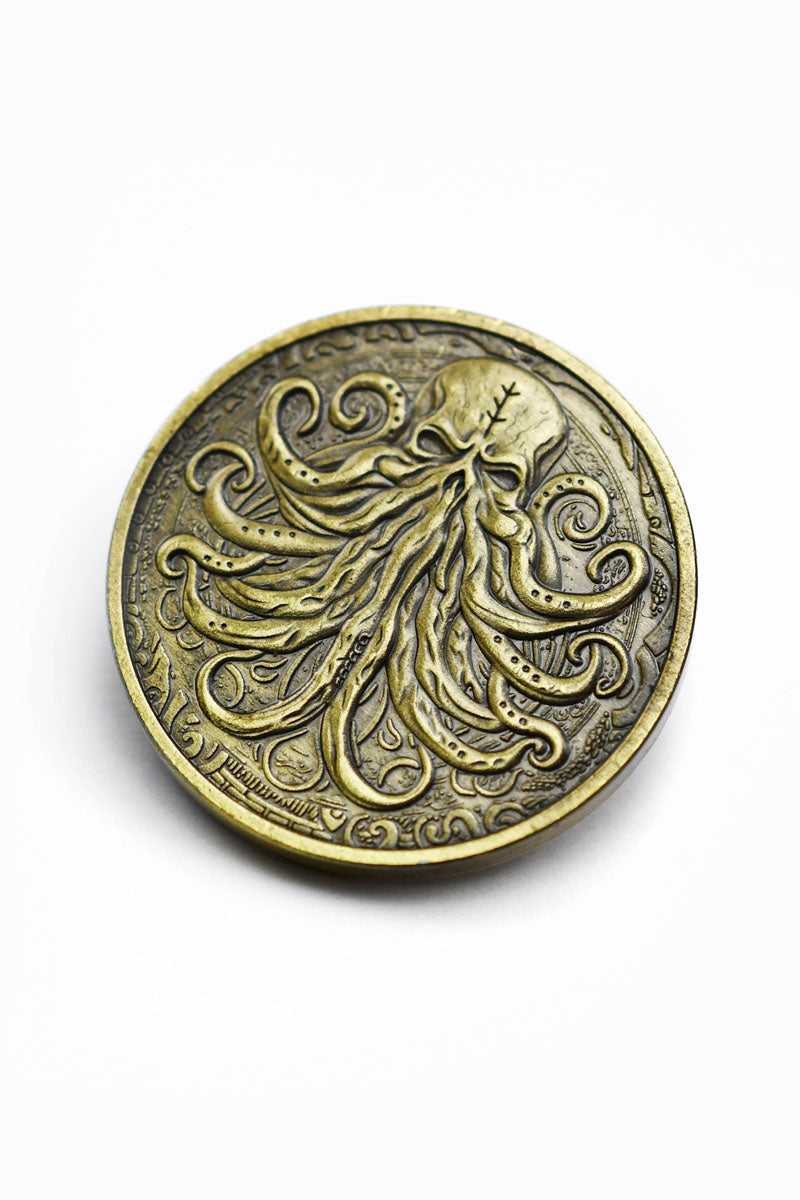 $9.00
International Customers benefit from 3-5 Day Flat-Rate International Shipping

The Coin of Horrors -  Kickstarter Edition

Limited Quantity Available - While stocks last!
This Coin features a horrifying spiral on the reverse, and the Elder God Cthulhu on the obverse. Introduce it into your game - or use as a quick decision maker in your everyday carry.
For a limited time, this Coin ships with a four-page pamphlet with complete rules for the Coin of Horrors, and the additional Legendary foe, The Horror of the Seas.
Enhance Your Game. Tell Great Stories.

The Coins of Wonder are Wondrous Items, designed with love in England, with accompanying rules for instant use in your Fifth Edition game. Bring them to the table - each has functional gameplay mechanics. Include them in your game to enhance play, captivate players, build narrative and encourage powerful storytelling. 

- Heavyweight Coin in Aged Gold

- Exceptionally well-captured details

- The Coin measures 3cm in diameter and 2mm in depth.
- Use in game, collect, or add to your every day carry.
- Compatible 5e Rules sent with each purchase (physical pamphlet)