Coin of Fate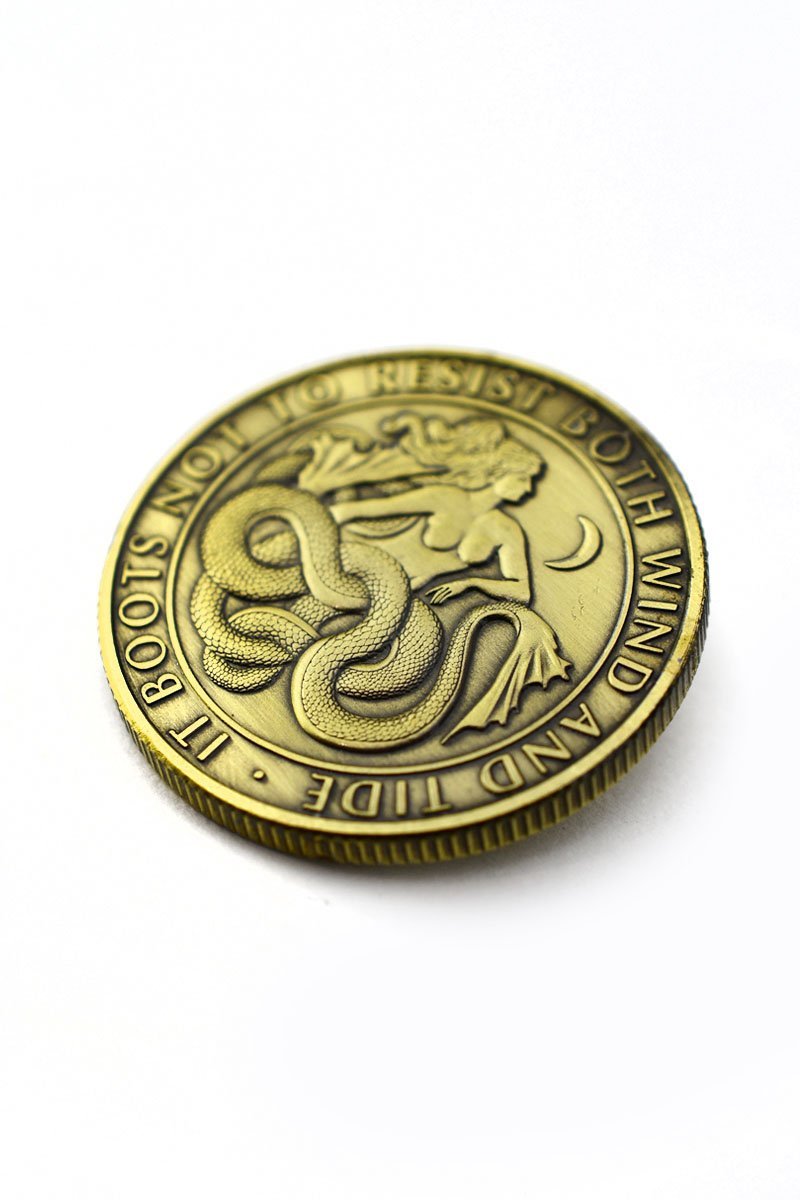 $10.00
International Customers benefit from 3-5 Day Flat-Rate International Shipping

The Coin of Fate

Heavyweight Collector's Coin in Solid Golden Metal. Featuring a many-tailed Mesuline (a type of mythical river mermaid) on the obverse, representing 'tails' and a four-headed Chimera on the front, representing Heads.
Bearing a quote by the Bard himself, William Shakespeare:
What Fates Impose We Must Need Abide, It Boots Not to Resist Both Wind and Tide.
 Reasons to Love this Collectible

Use the Coin of Fate in your tabletop game, perhaps - We have designed a beautiful free printable with rules for using the Coin as a Wondrous Item in DnD. Or, simply keep it with you to for quick, fateful decision making...

- Heavyweight Coin

- Designed to be used alongside free Printable

- Desirable Gift for GMs, Players and Collectors.
Suggested 5e Rules (Free Printable Available in the Printables Section)

Coin of Fate

Wondrous item, Legendary
This mysterious coin features a menacing muti-headed chimera on the face, and many-tailed mesuline on the rear.
Before attempting a skill check, you can choose to flip the coin of fate. If the coin lands on the success side, you automatically succeed the check and the coin vanishes and reappears somewhere in the multiverse. If the coin lands on a fail you automatically fail the skill check and any further attempts will fail.