Coin of Armour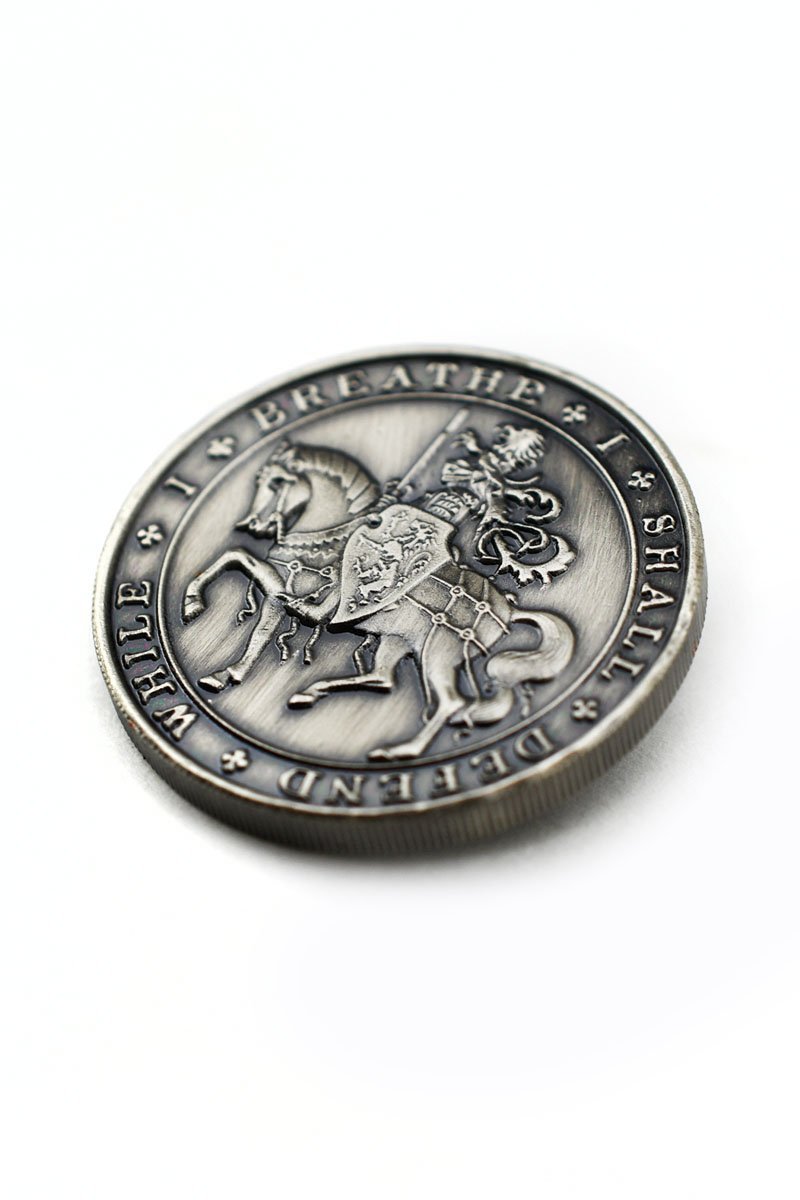 $9.00
International Customers benefit from 3-5 Day Flat-Rate International Shipping
Coin of Armour - Coin VIII of the Coins of Wonder

"Oh God of battles! Steel my soldiers' hearts;
Possess them not with fear; take from them now
The sense of reckoning, if the opposed numbers
Pluck their hearts from them."


The Coin of Armour - The Warrior's Coin. Clad in Chainmail, this Coin Grants Defense Bonuses in-game.

This Coin is a popular gift with military personnel, and we have in the past provided numbers of Coins of Armour for Squads and Patrols. In the Knightly spirit, the obverse reads "While I breathe I shall defend." Dum Spiramus Tuebimur - This Latin motto is, and remains, popular with warriors.

Enhance Your Game. Tell Great Stories.

The Coins of Wonder are Wondrous Items, designed with love in England, with accompanying rules for instant use in your Fifth Edition game. Bring them to the table - each has functional gameplay mechanics. Include them in your game to enhance play, captivate players, build narrative and encourage powerful storytelling.


- Heavyweight Coin in Antiqued Silver

- Exceptionally well-captured details

- The Coin measures 3cm in diameter and 2mm in depth.
- Use in game, collect, or add to your every day carry.
- Compatible 5e Rules available in Physical Form (Coins of Wonder Companion Deck) and complimentary Digital Printables