Coin of Alchemy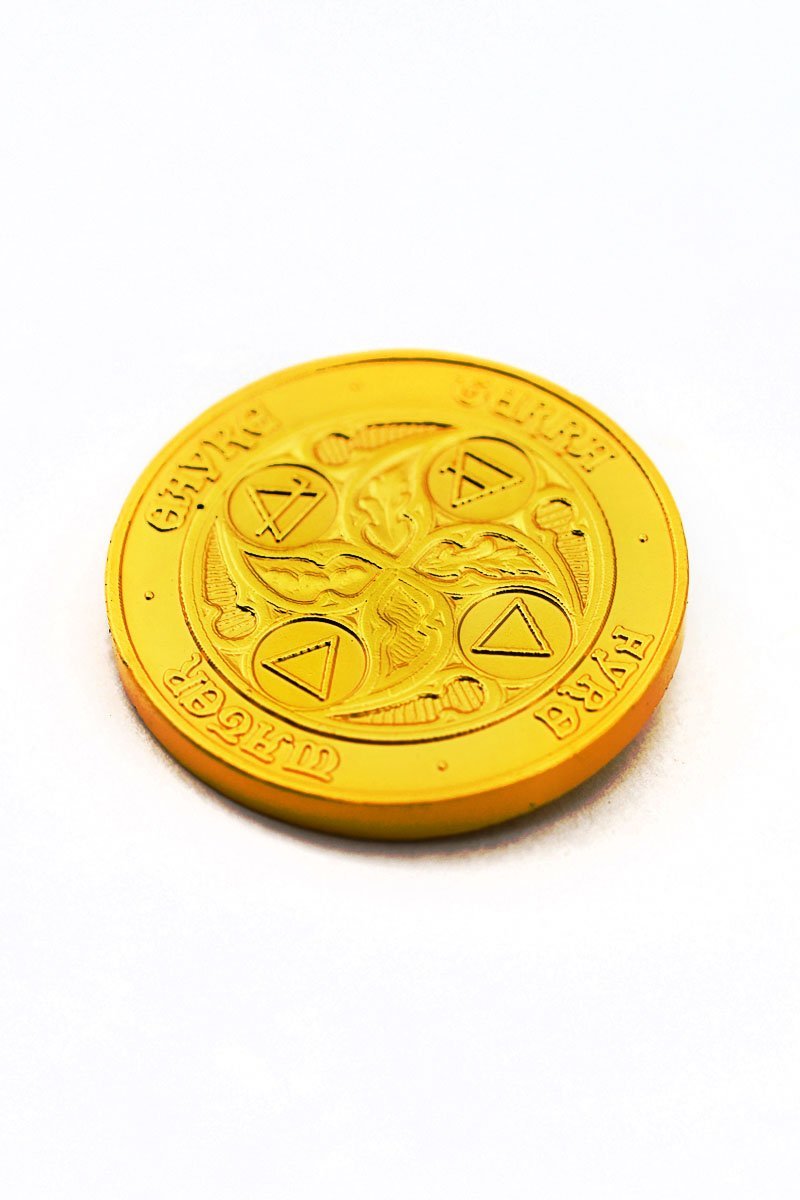 $10.00
International Customers benefit from 3-5 Day Flat-Rate International Shipping

The Coin of Alchemy - Coin IV of the Coins of Wonder

This Coin features 15th century Old English and Latin, and emblematic illustrations symbolic of the creation of the Philosopher's Stone and the Elixir of Life as depicted in, and inspired by, the Ripley Scrolls. The Scrolls are an alchemical treatise attributed to the English Alchemist George Ripley. The Elixir of Life cures all ills and grants immortal life. It is said the arcane brew must contain the four elements...

"You must make water of the earth and earth of the eayre and eatre of the fyre and fyre of the earth."

The Coin of Alchemy - In My End is My Beginning, in My Beginning is my End. Brings interesting effects to potions, in-game.

Enhance Your Game. Tell Great Stories.

The Coins of Wonder are Wondrous Items, designed with love in England, with accompanying rules for instant use in your Fifth Edition game. Bring them to the table - each has functional gameplay mechanics. Include them in your game to enhance play, captivate players, build narrative and encourage powerful storytelling. 

- Heavyweight Coin in Alchemist's Gold (Plated Zinc Alloy)

- Exceptionally well-captured details

- The Coin measures 3cm in diameter and 2mm in depth.
- Use in game, collect, or add to your every day carry.
- Compatible 5e Rules available in Physical Form (Coins of Wonder Companion Deck) and complimentary Digital Printables