Cheshire Cat - Premium Liquid Core Moving Eye Dice Set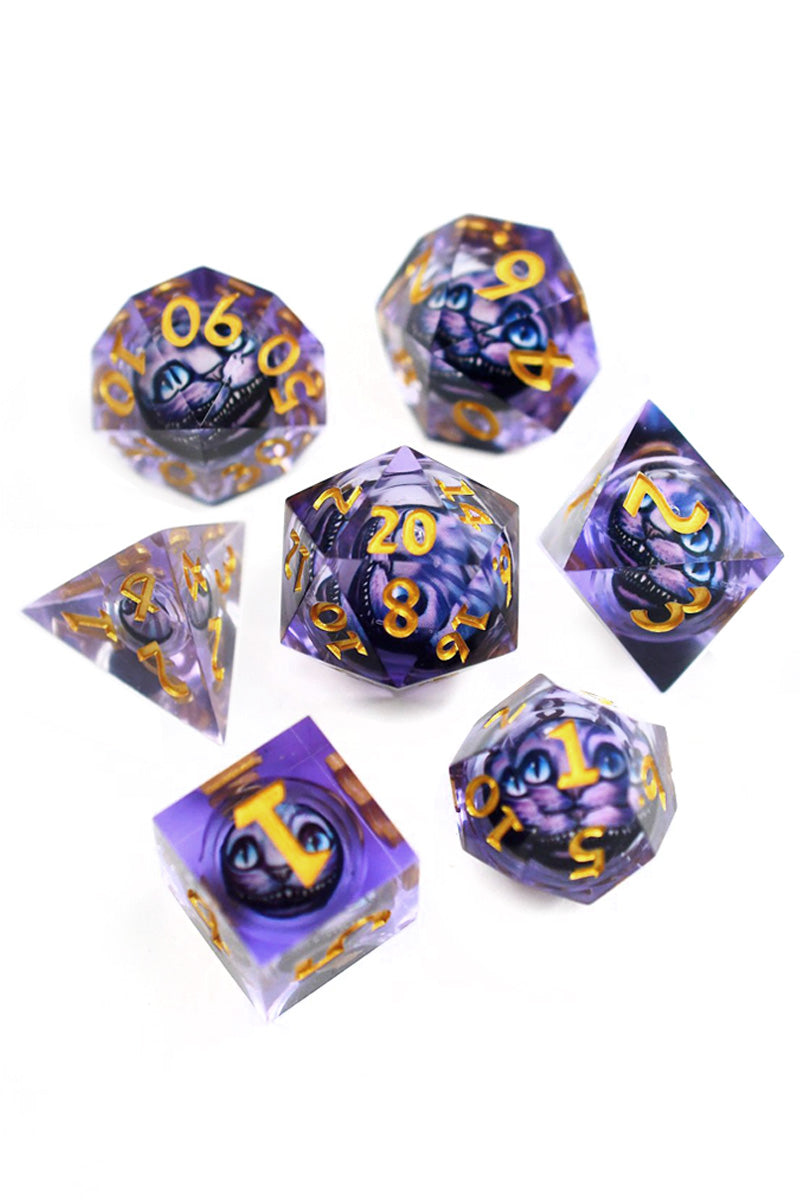 $45.00
International Customers benefit from 3-5 Day Flat-Rate International Shipping


Cheshire Cat  - Premium Liquid Core Moving Eye Dice Set
Sharp-Edge Liquid Core dice set - the ultimate in dice sets.
The set includes a d4, d6, d8, d10, d100, d12, and d20. 
Reasons to Love this Set
This is a FULL set of moving dice, yes - even the d4 contains a moving cheshire cat!

Embrace the magic of Wonderland with our complete set of polyhedral dice featuring the Cheshire Cat's enchanting grin. With every roll, the cheshire cat moves to face upwards on each individual die. Pairs perfectly with our giant Cheshire Cat d20.

Key Details
- Seven polyhedral dice
- Liquid core sharp-edge dice set 
- Recommended for use in dice trays