Calavera - Art Print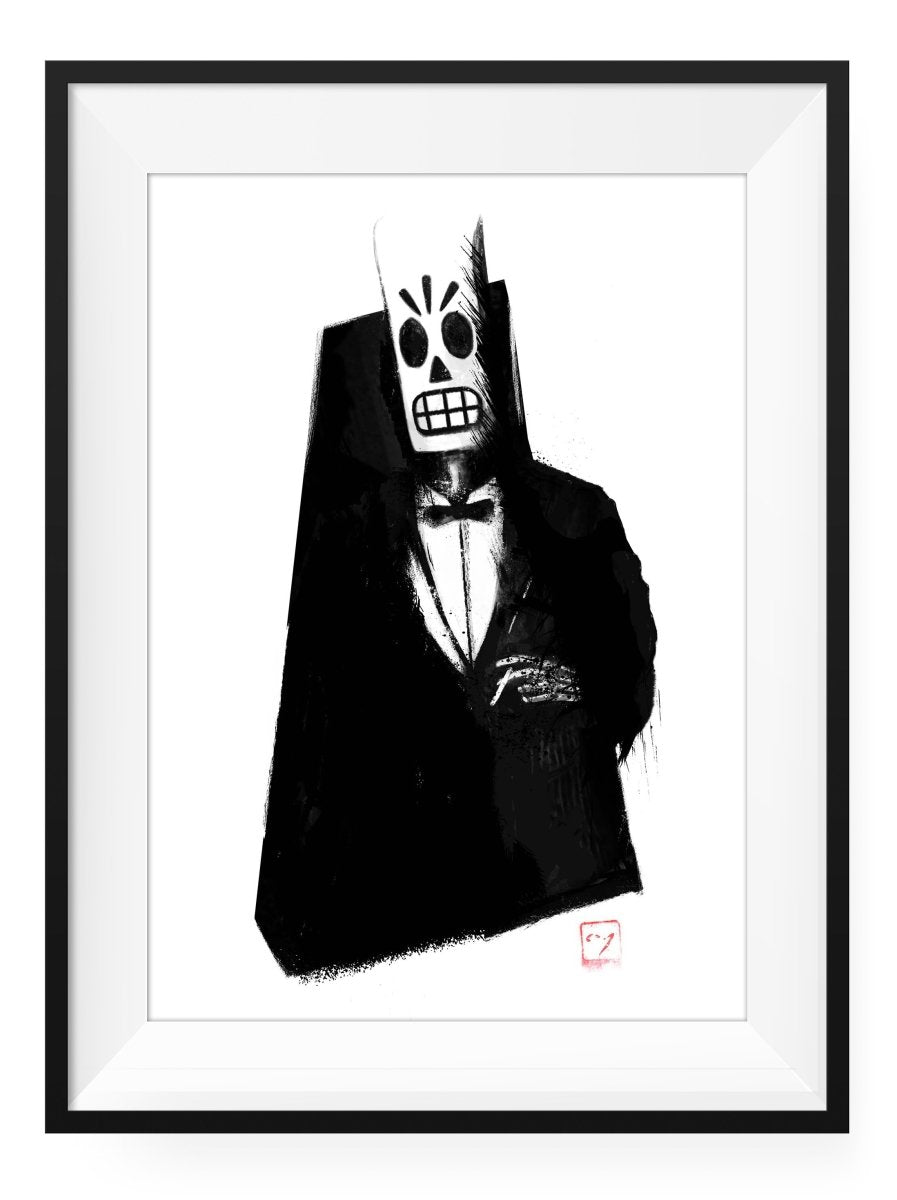 $20.00
International Customers benefit from 3-5 Day Flat-Rate International Shipping
OFFER AVAILABLE!
3 for 2 across all ART PRINTS*. Buy any two Art Prints and receive your third, lowest price Art Print for FREE.

*Offer redeems automatically in Cart. Can be combined with other 3 for 2 product discounts. Cannot be combined with Discount Codes. Offer can be used multiple times in the same transaction. For example, buy 6 for the price of 4, 9 for the price of 6, etc. You must add a minimum of three 3 for 2 Art Prints to cart to activate automatic discount - discount will apply automatically to the lowest price Art Print.
Calavera - Art Print
In the Shadow Series, artist A.J Hateley takes us on a journey through a world shrouded in darkness. In this series of art prints, we expose the darker sides of many of our favourite characters in a collection of stunning and original illustrations.
Reasons to Love this Art Collection
Every print in the Shadow Series is available in either A3 or A4 size, comes signed by the artist, and is perfect for those that believe without darkness, there can be no light... 'Calavera' Giclee art print of Calavera Ships signed by the artist with an individual certificate of authenticity and the Gametee official seal of approval.
A4 and A3 prints available. Frame not included.

Key Details
- ISO A3 297mm × 420mm
- ISO A4 210mm × 297mm

- High GSM Archival Quality heavyweight cardstock with a matte finish. 

Consider starting your collection with one of our great value three-pack art collection deals.