Bloodbath - Skulls Acrylic Dice Set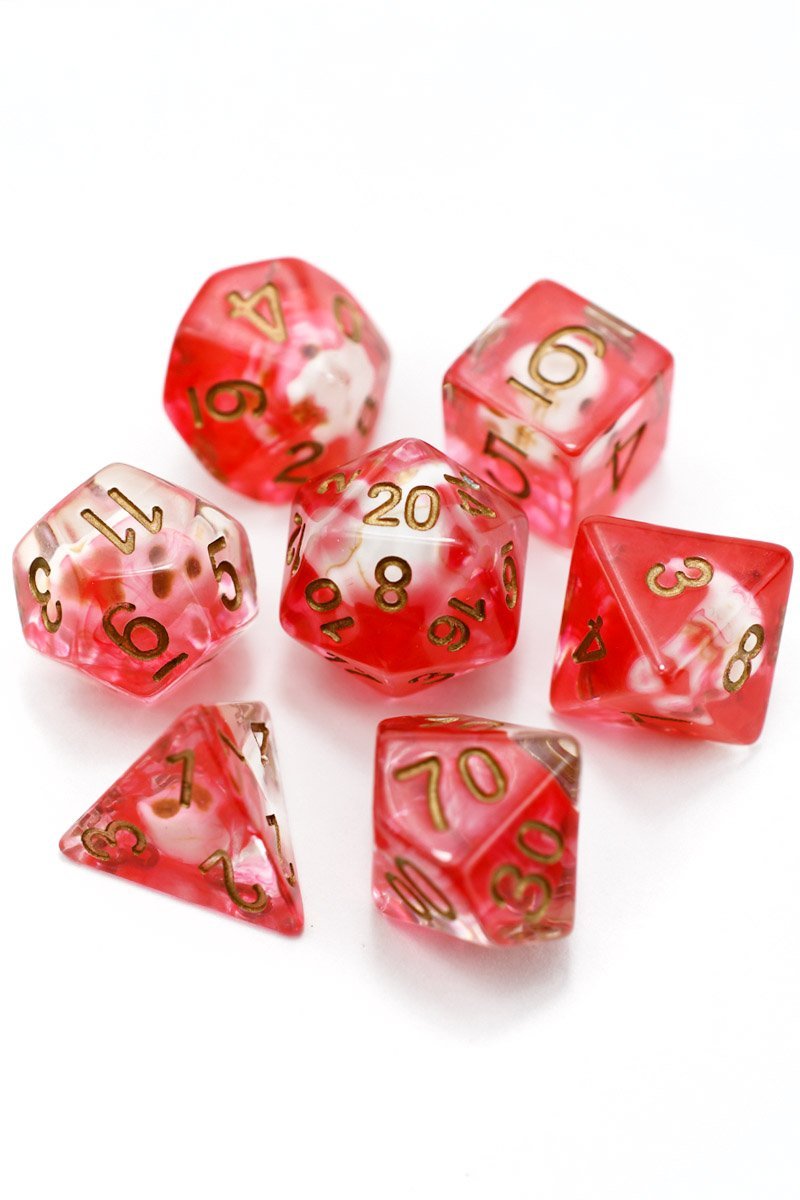 $13.00
International Customers benefit from 3-5 Day Flat-Rate International Shipping
OFFER AVAILABLE!
3 for 2 across all ACRYLIC Dice Sets*. Buy any two sets of Acrylic Dice and receive your third, lowest price set for FREE.

*Offer redeems automatically in Cart. Cannot be combined with other discounts. Offer can be used multiple times in the same transaction. For example, buy 6 for the price of 4, 9 for the price of 6, etc. You must add a minimum of three dice sets to cart - discount will apply automatically to the lowest price set. 
Bloodbath - Skulls Acrylic Dice Set
Set of seven polyhedral Acrylic dice with a smooth hand feel. Each die features a tiny bone-coloured skull and a savage streak of blood-red ink.

Reasons to Love this Set
Gratuituously gory! Prepare to take to the table and roll them bones with this ghastly handful! Perfect for a Vampire or post-apocalyptic setting, and the natural companion of Bloodhunters and cruel, dramatic villains.

Note; it's usual that in this dice set some of the skulls are obscured by the refracted angles of the dice and ink, and they are most clearly visible in the d6 and d4.

Enhanced by copper numerals.

Key Details

- Unique appearance between sets - no two are alike.
- Bloody Skull Dice Set

- Smooth, silk hand-feel.
- Acrylic Dice Set containing seven polyhedral dice.