Blood Orchid - 5e Adventure Zine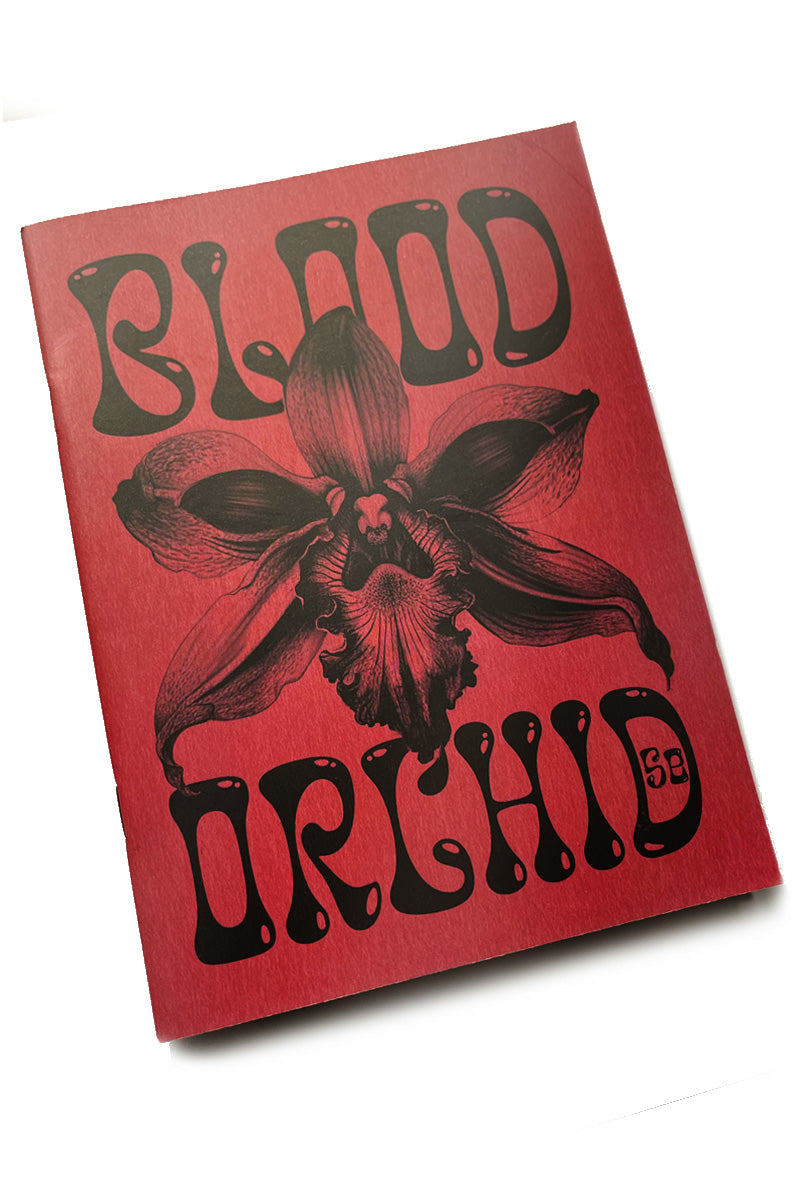 $9.00
International Customers benefit from 3-5 Day Flat-Rate International Shipping
Blood Orchid - 5e Adventure Zine
Written and Illustrated by AJ Hateley
A Plug-and-Play 5e Compatible One-Shot Adventure for Parties from Level 2 - 5
Step into the eerie streets of a small, forgotten town where rumours of vampirism abound. Your vagabond travellers witness a mysterious steward, Rufus, being flung onto the cobblestone streets outside a butcher's shop - his plea for fresh blood echoing through the night.
Intrigued, your adventurers embark on a journey to secure this unusual request, leading them to the crumbling estate of the enigmatic dark elf botanist, Lord Lannaeus. But what awaits your travellers there, in the dripping-humid glasshouses and ivy-bound walls, is a night of terror, harrowing revelations, and a master of the house with a dreadful secret to preserve. In a tale of gothic horror, your wayward souls are left to question the cost of obsession, and the dark allure of nature's most enigmatic treasures.
Prepare for a spine-tingling adventure that will haunt your dreams long after the final page is turned.
A 36 Page Fully Illustrated Adventure Zine
Contains everything you need to run Blood Orchid, including three combat encounters, stat blocks, settings, puzzles, and guidance on checks and roleplay. Designed to easily plug-and-play into existing DnD 5e campaigns, this adventure takes between 3 and 5 hours to run. 
You will also receive free key digital components - a beautifully presented pencil map of Harrow Court Manor, and combat tokens for print-and-play or digital use. 
Key Details
- Suggested for parties of around level 3
- Lovingly printed on Acid-Free 170gsm matte stock, with an extra-matte heavyweight perfect-bound cover
- FSC® Certified 
- 36 Pages
- Limited Edition