Behind Blue Eyes - Premium Liquid Core Moving Eye Dice Set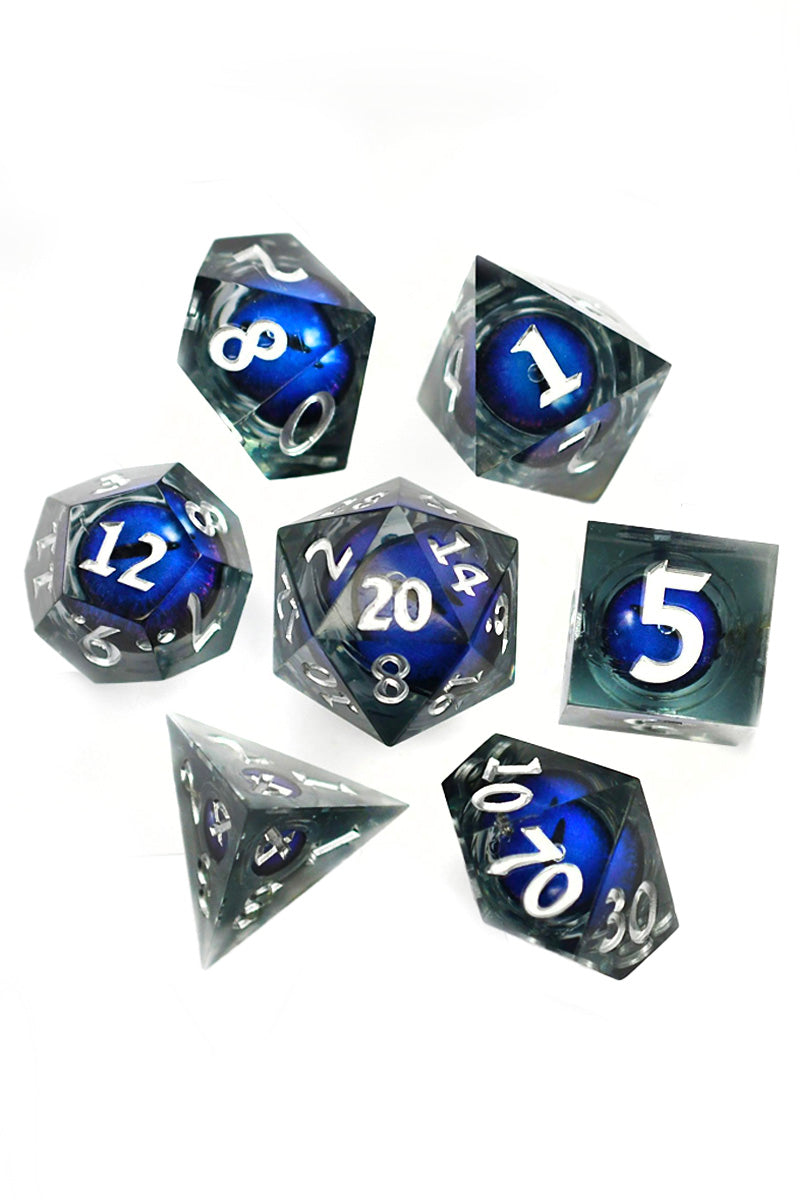 Sold Out
International Customers benefit from 3-5 Day Flat-Rate International Shipping


Behind Blue Eyes  - Premium Liquid Core Moving Eye Dice Set
Sharp-Edge Liquid Core dice set - the ultimate in dice sets.
The set includes a d4, d6, d8, d10, d100, d12, and d20. 
Reasons to Love this Set
A FULL set of moving eye dice, yes - even the d4 contains a moving eye!

What is a liquid core die? Simply put, probably the most captivating dice you'll ever own! These dice feature a moving eye within, which rolls upward to face you during every roll! 
Behind Blue Eyes contains a slitted pupil eye within each die in beautiful peacock blue. 
Note: Every dice has a tiny air bubble in the liquid - this is completely normal and a simple result of crafting and is designed to assist in the movement of the eye within.
Key Details
- Seven polyhedral dice
- Liquid core sharp-edge dice set 
- Recommended for use in dice trays