Bag of Holding - Backpack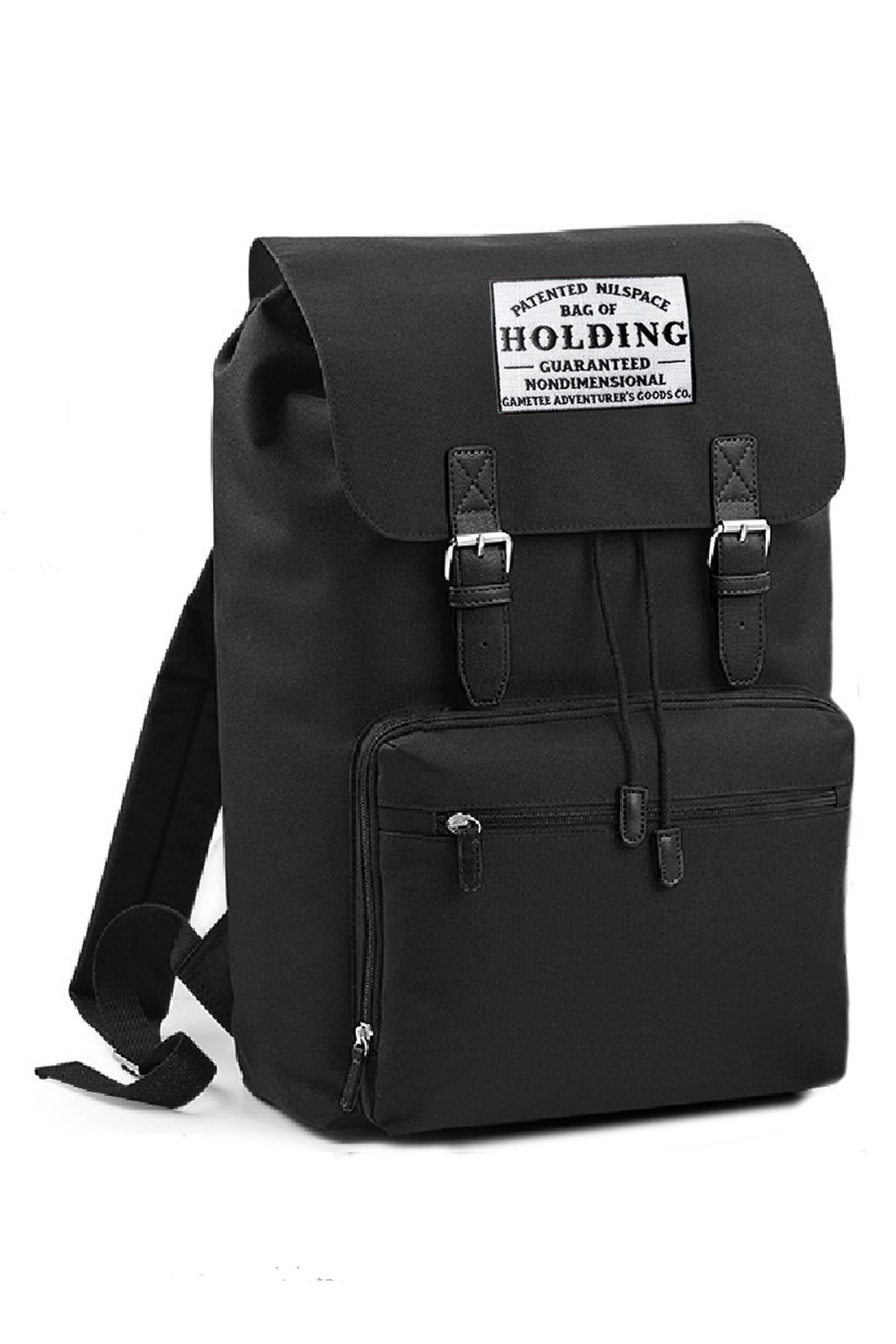 $52.00
International Customers benefit from 3-5 Day Flat-Rate International Shipping
Our Patented Nonspace Bag of Holding
Guaranteed Nondimensional for increased capacity! Featuring the 'Bag of Holding' badge design in luxuriant applique embroidery for a lasting, permanent finish.
Features You'll Find Useful
- Accommodates Laptops of 17" in a padded inner water-resistant pocket with secure elastic inner fastening
- Features fully padded adjustable shoulder straps and back panel for comfort and ease of use
- Authentic PU leather and metal accents with magnetic closures
- Draw cord inner closure and inner pockets
- Made from robust, extremely strong, water resistant 600W Polyester.
- A luxuriant, feature-packed gaming backpack at an affordable price.
- Stealth Black