Amethyst Geode Crystal Keyring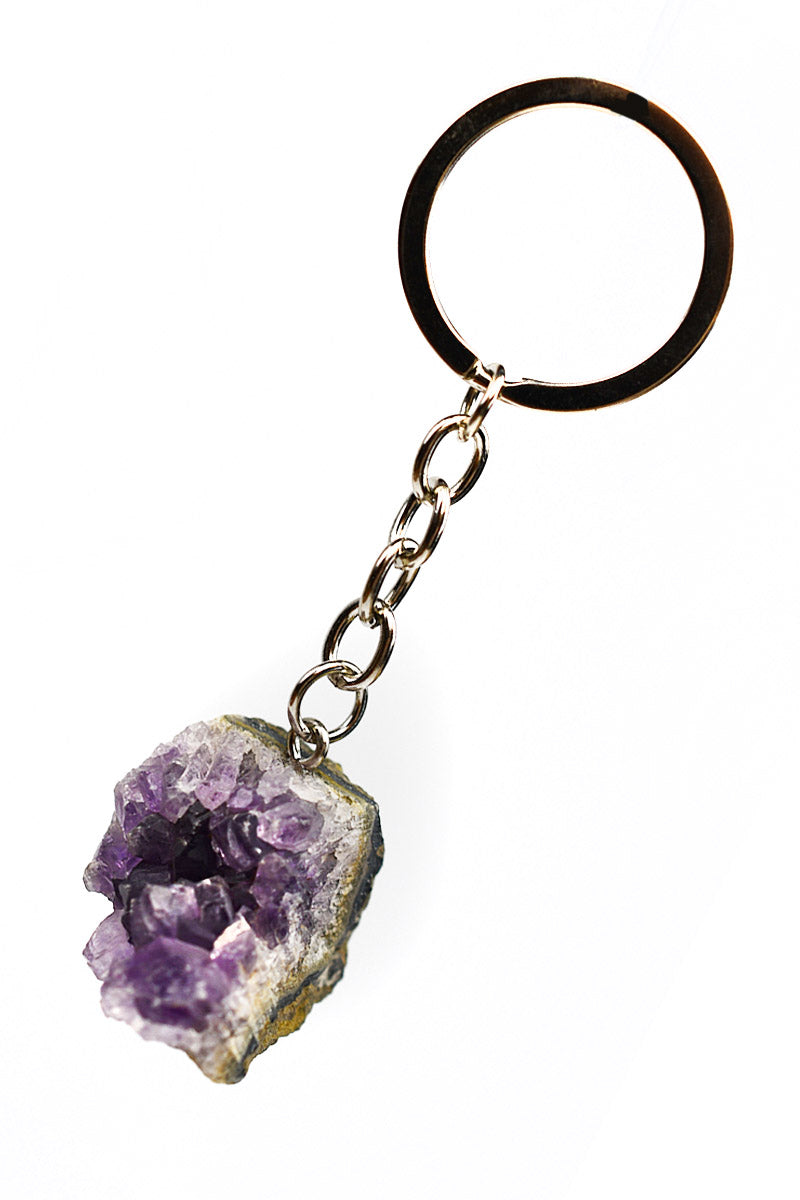 $8.00
International Customers benefit from 3-5 Day Flat-Rate International Shipping
Amethyst Geode Crystal Keyring
Add an intensely alluring raw crystal to your everyday carry. Crystals and gemstones are universally beloved and speak about your personality and aesthetic. Each raw, unpolished piece is individual and adds unusual flair to wherever you choose to attach them using the robust silver key ring. 

Amethyst Geodes
Amethyst is a violet variety of quartz often used in jewellery. It is the traditional birthstone for February. Amethyst has been used as a gemstone since ancient times and was especially popular in the medieval period. It was often used to decorate religious objects such as crosses and rosaries. The name amethyst comes from the Greek word amethystos which means "not drunken". This was probably because the stone was thought to prevent intoxication. Amethyst is said to have many healing properties. It is thought to boost the immune system, relieve stress and anxiety, and improve sleep quality. The largest amethyst deposit in North America is located in Thunder Bay, Ontario, Canada.
Key Details
- Amethyst Geode on a Silver Keyring
- Crystal piece measures approximately 1 inch.