All Seeing Eye - Moving Eye Giant Liquid Core d20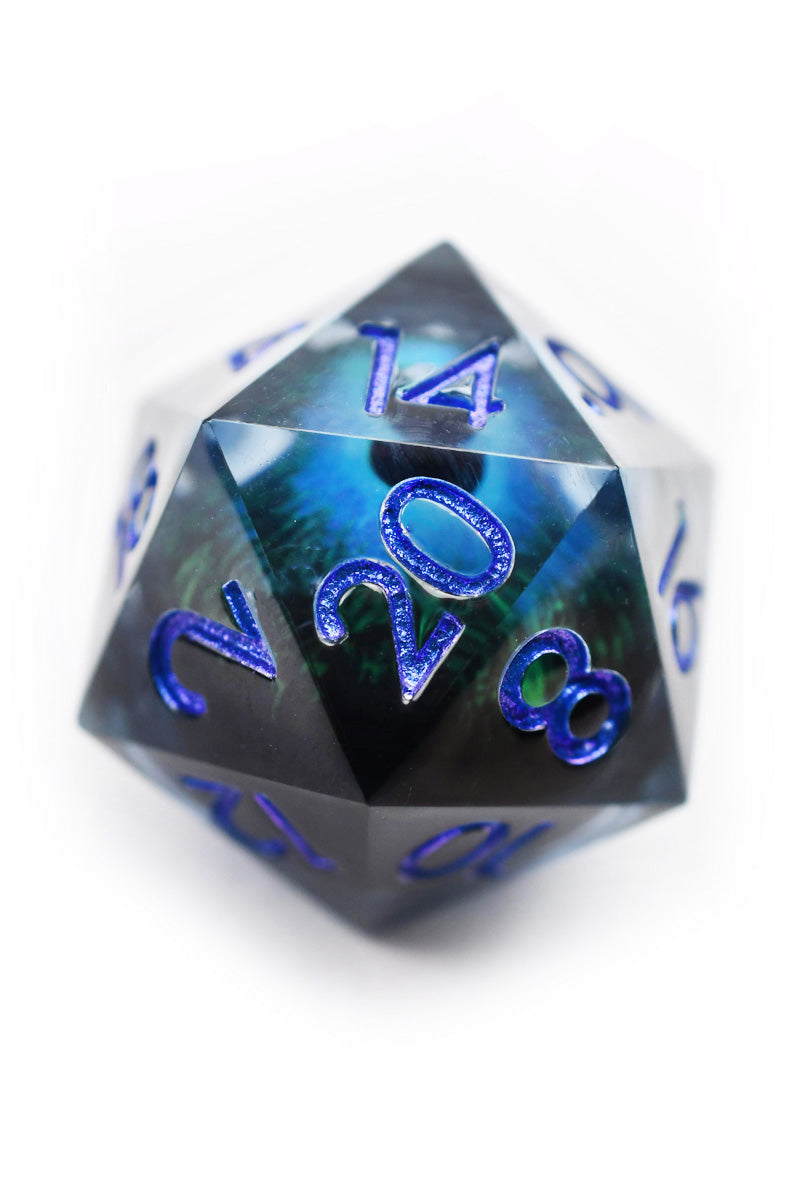 $33.00
International Customers benefit from 3-5 Day Flat-Rate International Shipping
All Seeing Eye - Moving Eye Giant Liquid Core d20
Premium large (33mm) Liquid Core d20 with a moving eyeball inside. 

Reasons to Desire
This large, sharp-edge d20 die is the talk of any table. With every roll, the internal eye swivels and whirls (the effect is quite ghastly) before finally staring upwards toward the number you have rolled! The eyeball is predominately black, with a blue-green iris. A perfect panoptical partner for all your play! See comparative pictures as to how this chunky giant die measures up against a standard size 16mm d20. 

Note: All liquid core dice contain a very minimal air bubble. This is completely normal and is a part of crafting liquid core dice. 
Take a look at the video below!
Key Details
- Liquid Core Sharp-Edge Moving Eye Dice
- Giant d20, measures 33mm

- Premium Liquid Core Dice