3-Pack Field Notes Original Kraft Memo Books - Ruled, Graphed, Plain or Mixed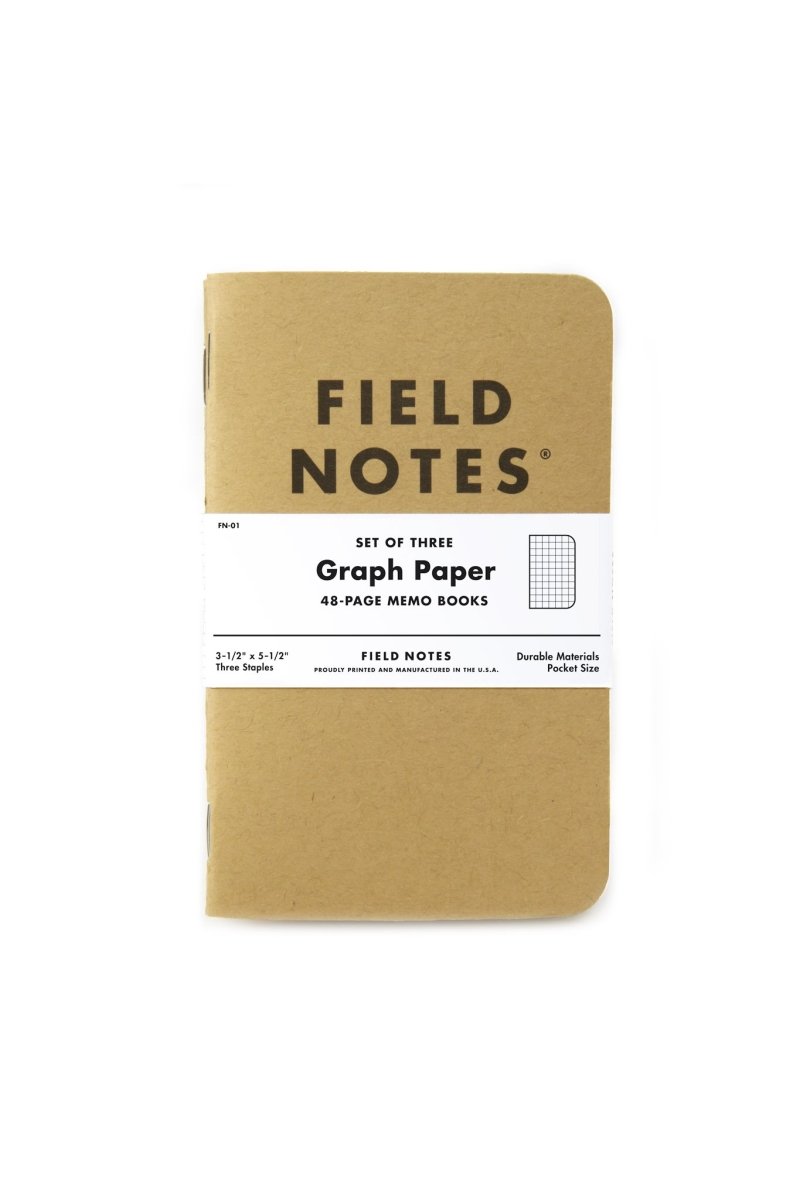 $13.00
International Customers benefit from 3-5 Day Flat-Rate International Shipping
3-Pack Field Notes Original Kraft Memo - Ruled, Graphed or Plain
Rugged Memo-sized books, carry one with you whenever you embark on adventure. Unassuming, heritage-inspired and resilient, with crisp paper stock. 
Graceful books that are equally at home on in the wilds, on your desk, in your bag, or at your gaming table.

48 Pages of Paper per Memo Book
      
Available in four variations - Ruled, Graphed or Plain or Mixed, which contains one of each style of book.

Cover: French Dur-O-Tone 80#C "Packing Brown Wrap," with a thick, brute force, 1-color application of "Dachshund Nose" black soy-based Toyo ink.
Innards: Finch Paper Opaque Smooth 60#T "Bright White," with a fine, 1-color application of "Double Knee Duck Canvas" light brown soy-based Toyo ink.
Bound by a Heidelberg ST350 "Stitchmaster" 8-pocket saddle stitcher, with appreciation to Samuel Slocum, George W. McGill, and William J. Brown, the "Founding Fathers of the Staple."
Graph grid: 3/16" × 3/16" (4.7mm × 4.7mm). Ruled lines: 1/4" (6.4mm). Crisp plain paper. 48 Pages.
 Key Details
- 3 'Memo Book' Sized Books per Pack.
- You will receive 3 Graphed, 3 Ruled, or 3 Plain, or 3 Mixed books based on your  choice.

- Measures 3.5in × 5.5in / 8.9cm x 14cm

All FIELD NOTES memo books are printed and manufactured in the U.S.A. upholding a proud tradition of quality craftsmanship and durable materials.