2-Pack Moss Green Kraft Plus Memo Books (Limited Edition)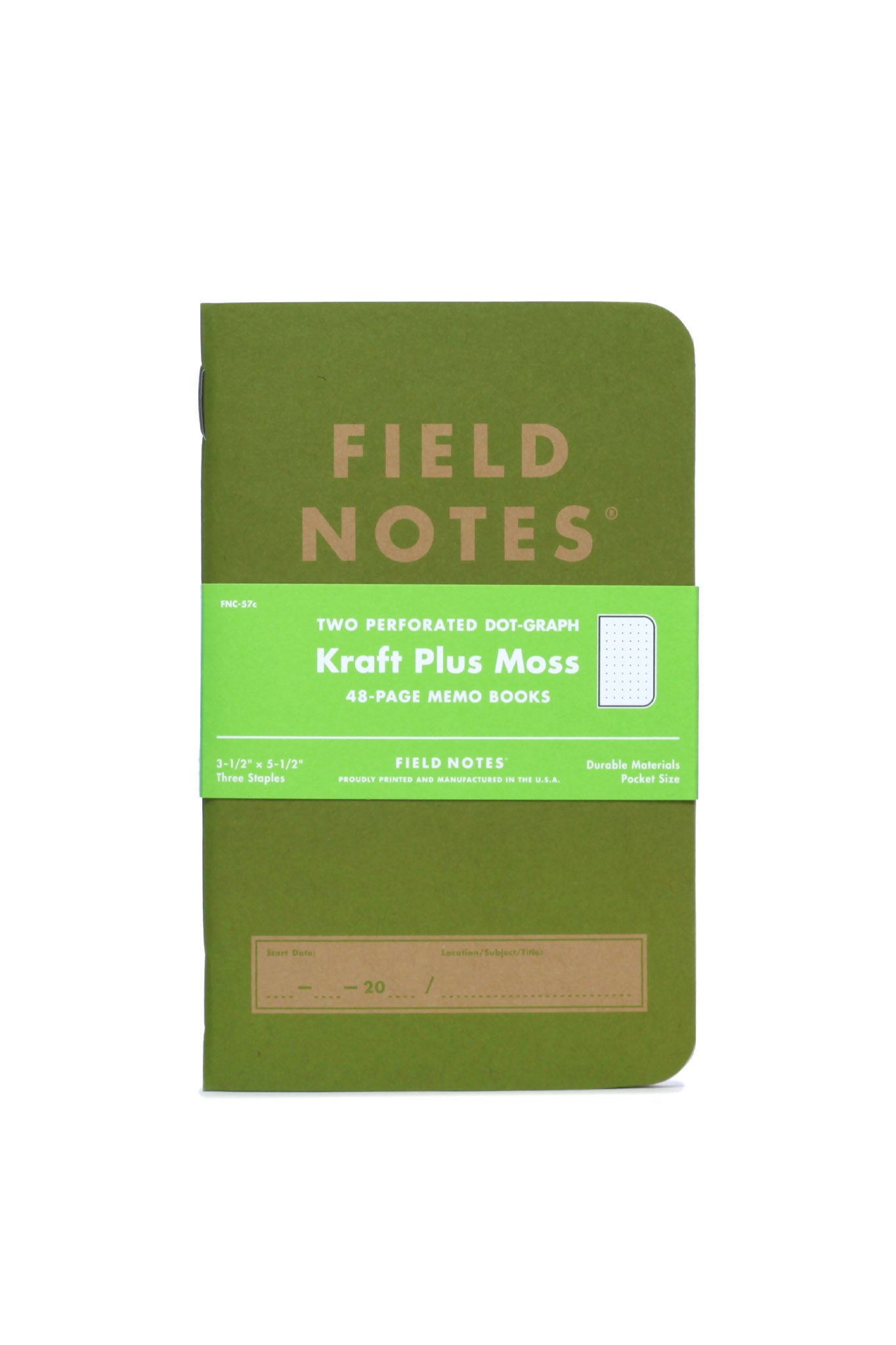 $13.00
International Customers benefit from 3-5 Day Flat-Rate International Shipping
2-Pack Moss Green Kraft Plus Memo Books (Limited Edition)

Limited Edition

Dot-Graph, Perforated Edges

An exceptional quarterly offering from Field Notes. Rather than being printed, ink on paper, the covers are the result of the interaction of a bright, transparent ink with the lovely, rich tone of the French Paper Co.'s fibrous "Packing Brown Wrap" paper which is the signature stock from the "Original Kraft" Memo Books. 
The philosophy behind this offering is simple: a return to roots, with Field Notes offering this sage-green 2-pack with Domtar's splendid, slightly off-white Cougar Natural 60#T stock in subtle dot-graph. 
The pages are perforated for easy removal if required, and there is ample space at the bottom to date your pages. Simple, functional, and robust. Add one to your every day carry and take your notes wherever life takes you.

Key Details

- Highly Sought after Field Notes Limited Edition

- Ideal for keeping track of adventures and initiatives

- Two-Pack of Memo Sized Books

All FIELD NOTES memo books are printed and manufactured in the U.S.A. upholding a proud tradition of quality craftsmanship and durable materials.