2 Pack - Field Notes 5e Monster/Encounter Journals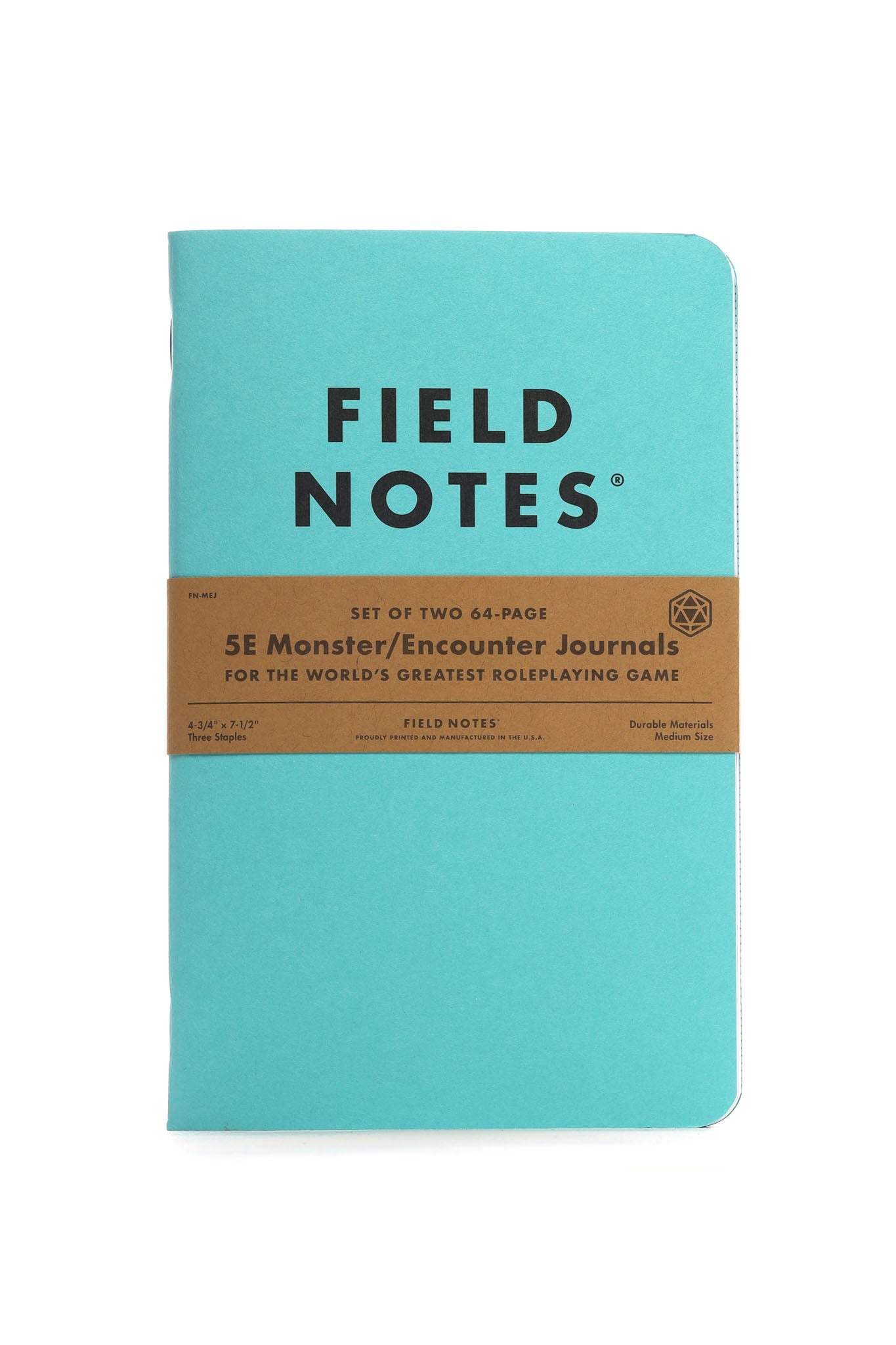 $25.00
International Customers benefit from 3-5 Day Flat-Rate International Shipping
2 Pack - Field Notes 5e Monster Journals

The exceptional American-Made Field Notes quality you expect; now designed specifically for full compatibility with the world's greatest role-playing game.

Monsters and Encounters

Designing memorable encounters, ambushes, and clashes is one of the fundamentals of rolegaming.  These beautiful journals aim to assist the GM in creating loathsome foes and malign monsters. 
Build a Repertoire of Encounters

Find pages within with the following fields and tables:

15 Detailed Spreads for Encounter Design
Charts and CR Tables
Design Tips
15 Spreads for Battles and Monster Design
Unique D100 / D10 Tables for foe motivations and features
The rulebooks provide the statistics - but the GM provides the essence of storytelling that brings encounters to life!
Highly Recommended
We use these books ourselves (they fit neatly into our Leather Gaming Journals) and they are particularly useful for those that enjoy homebrew or self-designed elements in their game. Fill with your unique ideas for beasts or interesting NPCs and select a suitable, surprising encounter when you require it. If you are also shopping around for a sourcebook to prompt ideas for campaign elements your players will love, try combining with another favourite tool - Roll & Play: The Game Master's Fantasy Toolkit
Key Details
- 2 'Notebook Sized' 5e Monster / Encounter Journals 

- Measures 12cm x 19cm /  4.75 in x 7.5 in
- Note: Not a plain Notebook. Printed throughout for your use in-game.
All FIELD NOTES memo books are printed and manufactured in the U.S.A. upholding a proud tradition of quality craftsmanship and durable materials.