Sigil Stones - Premium Metal Dice Set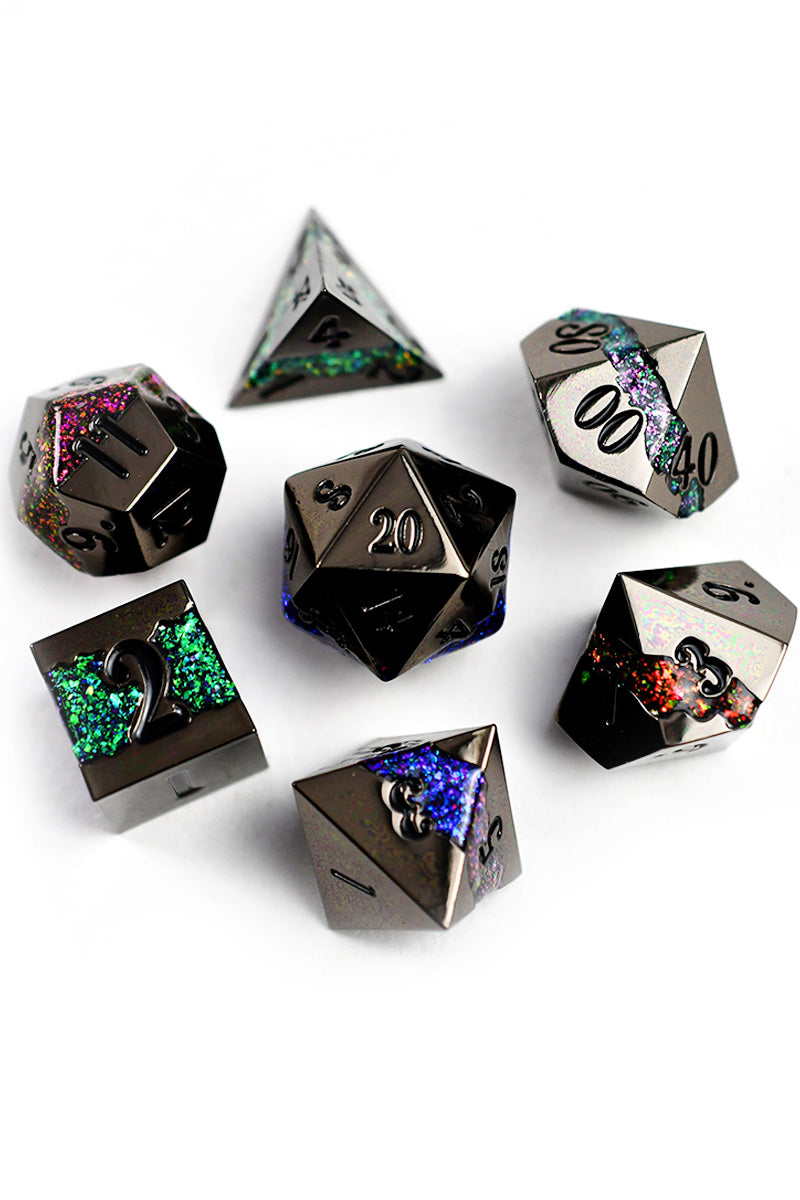 Sold Out
International Customers benefit from 3-5 Day Flat-Rate International Shipping


Sigil Stones - Premium Metal Dice Set
This is a set of metal dice that will last you a lifetime. They are solid and feel great in your hand. The set includes a d4, d6, d8, d10, d100, d12, and d20. They are very heavy, and roll well.
Reasons to Love this Set
A set on the cutting edge of dice making technology, fusing premium metal and resin in a unique development. This set offers seven premium dark metal dice, each with a different colour seam of multicoloured crystalline glitter dividing them. They are appealing to the eye, and even better when rolled, catching the light at every angle and glinting like blades. An exceptional level of smoothness and detail has been achieved with this set, and they come highly recommended by our team.

This particular option offers players and GMs a variety of colours - each die has a different colour seam of resin. Because multicolored glitter resin has been used, these seams have a breathtaking visual depth which enhances their appearance. Watch the video below.

Key Details
- Seven polyhedral dice
- Heavy, premium quality metal
- Recommended for use in dice trays